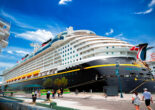 Boarding in the Italian port of Genoa for a seven-day Mediterranean cruise on August 16, travel agent Valeria Belardi prepared herself for a voyage like no other.
Aug, 31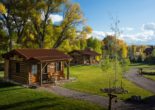 Wyoming, with a population density of six people per square mile, may never have been more appealing as a vacation destination as it is now.
Jul, 13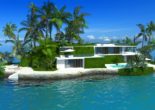 While nearly all leisure travel remains paused because of the coronavirus pandemic, the demand for private islands is on the rise.

Jun, 03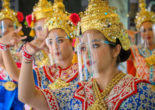 The coronavirus pandemic has had a devastating impact on travel, with the UN World Tourism Organization estimating that international tourism could decline by up to 80% this year over 2019
May, 13
So far it's been a very successful gambit. So much so that Ardyn is launching their Doomsday Dinner Party experience in the Hamptons this month.
Apr, 29
You could spend your vacation visiting cultural sites or luxuriating in your five-star hotel. But what if you could do both at the same place?
Apr, 20
The Ayre Gran Hotel Colón is a four-star, 365-room design hotel in downtown Madrid close to Retiro Park and one of the city's largest hospitals
Mar, 31