Get in a carry-on state of mind with capsule packing.
Nov, 28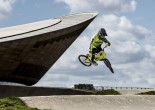 Even when it's raining, London still has tons of great indoor options for kids, from climbing to ice skating to go-karting, and much more.
Oct, 23
Like buying a proper watch or being measured for a bespoke suit, joining a Private Members' Club is a landmark moment for men of style, aspiration and taste.
Oct, 23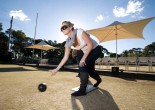 Sydney's a beautiful place to live and a glorious city to visit. We've picked out 10 things to do in Sydney at least once.
Oct, 02
From the charms of Chile to glorious Granada, our experts select the 5 best destinations to visit in the coming months.
Oct, 02
An hour's boat ride from La Paz takes you past spectacular sheer red cliffs and delivers you to Baja Camp, located on a secluded beach on Isla Espíritu Santo.
Sep, 12
Surrounded on all sides by crystal-clear seas, Baja California Sur is a mecca for enthusiasts of all watersports.
Sep, 12