The Ayre Gran Hotel Colón is a four-star, 365-room design hotel in downtown Madrid close to Retiro Park and one of the city's largest hospitals
Mar, 31
Georgia may be small in size, but it still packs an astounding geographical punch.
Here are 10 stunning places in Georgia that will ignite your wanderlust.
Feb, 10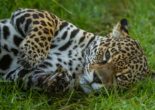 If the Everglades and the Serengeti had a child together, it might look a bit like the Iberá Wetlands of northeastern Argentina.
Jan, 23
One of the first things you'll notice on entering the Mystery Hotel Budapest is the Aladdin-style magic carpet "floating" above the reception desk.
Jan, 08
 In May 2018, Abu Dhabi opened a suspension bridge allowing travelers to drive or cycle over the sea.
On one side was Abu Dhabi's mainland — home of its famous mosque and Louvre museum.
Dec, 22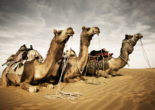 Scorching days, freezing nights, precious little water and dangerous reptiles for company.
It's no surprise that deserts are among the most daunting places on Earth.
Dec, 22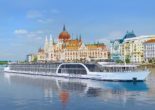 Viking Cruises dominated the 12th annual Cruise Critic Editors' Picks Awards for the third year in a row with five wins in 2019.
Dec, 22