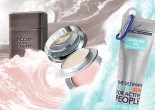 Daily routine is behind. You are packing for your luxury yacht vacations. You are going to spend amazing time resting and relaxing. Don't forget about your body care!
Jul, 26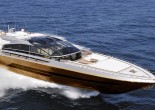 Owning a yacht is a quite expensive pleasure. Yachts can be expensive, very expensive and at last the most expensive ever. So, here is the list of the 3 most expensive yachts in the world.
Jul, 26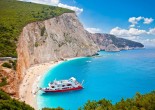 Are you ready to discover the most beautiful beaches in Europe?
Here is a selection of the best beaches for relaxing, partying or simply walking.
Jul, 26
If you're planning a trip to Japan, one of the most important steps is deciding where to visit.
To help you navigate the possibilities and decide where to visit, we'll give you some tips.
Jun, 30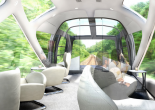 The purpose of the sleeper train, is not to get passengers to their destination rapidly but to allow them to the enjoy the landscapes while being thoroughly spoiled.
Jun, 29
Occupying the top six floors of the recently-built Otemachi Tower, Aman Tokyo is an urban sanctuary high above the atmospheric whirl of tradition and modernity that epitomises Tokyo.
Jun, 29
The capital of Sabah, KK, as it's affectionately known, was born between the Bornean jungle and the South China Sea. A true frontier town, there's plenty to explore here.
Jun, 06