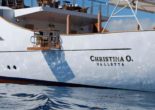 Jacqueline Kennedy Onassis' iconic personal style is still being borrowed by fashionistas around the world.
And provided they're wealthy enough to afford it, fans can now borrow Jackie O's former yacht, too.
Jun, 14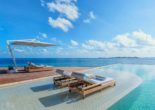 A tiny resort in the Maldives has been dubbed the best new luxury resort of 2019
Feb, 06
We hopped on over to Chicago to explore its soaring skyscrapers, eat at some of its best restaurants, imbibe at rooftop bars and learn more about its culture.
Dec, 29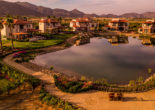 Just south of the California and Mexico border, lies Valle de Guadalupe, a sprawling wine country tucked away alongside dirt roads and farm land.
Dec, 04
Travel smarter and safer in 2019 with the best brilliant travel accessories. Everything from the best adapters, earplugs, space-savers, safety to tech gadgets.
Sep, 05
Japan is a popular destination for its historical sites and rich cultural heritage, but also as a culinary destination in its own right.
Aug, 22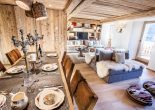 The Eden Residence Club is an invitation-only private members club, providing a new model which gives access to thousands of exceptional private second-homes in hundreds of iconic locations.
Jul, 23