People in Europe love shopping in the outlet malls, which are great entertainment centers as well. People come there not only for shopping but for relaxation.
Jul, 21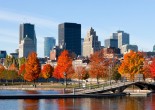 You can have wonderful shopping experience in Old Montreal. There are a lot of galleries, shops and restaurants there. Besides, this is a very nice route.
Jun, 28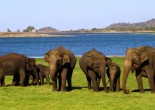 If you decided to make a trip of tropical delights, traveling among corals and trying diverse local treats such as crabs, prawns and other delicious treats, Sri Lanka is an excellent choice!
May, 13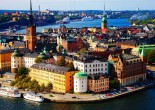 Helsinki is a capital of Finland, which combines urban cosmopolitan lifestyle with harmony of nature.
Apr, 23
Try the nomads' life!
The nomads in Mongolia are self-supporting and they principally live in this way – not because they have to do so.
Mar, 06
You will love to see the magnetic levitation train in Shanghai that takes tourists from the international airport to the city. The speed of the train that is called Maglev is 430 km per hour.
Feb, 02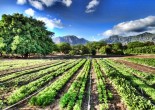 Hidden gems are places of interest, which are not known widely. Despite this fact, they can improve your tourist experience and make your vacation extraordinary.
Jan, 18