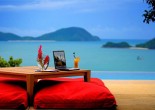 In the new Issue of luxurious lifestyle, Elite Club Ltd is reviewing the best airports in the world, most glamorous and splendid resorts on private islands. And we also take you to Malaysia and explore top attractions in this magic place
Jun, 07
The capital of Sabah, KK, as it's affectionately known, was born between the Bornean jungle and the South China Sea. A true frontier town, there's plenty to explore here.
Jun, 06
If what you want is utter seclusion and perfect peace, in a location off-limits to everyone but the resort staff and a few other guests, then a private island is the only place to go.
Jun, 06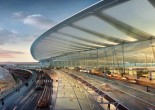 The consumer-aviation website Skytrax has published its latest annual World Airport Awards, and for the fifth consecutive year, Singapore Changi International Airport took home the crown as the world's best airport.
Jun, 06