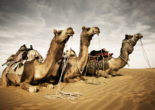 Scorching days, freezing nights, precious little water and dangerous reptiles for company.
It's no surprise that deserts are among the most daunting places on Earth.
Dec, 22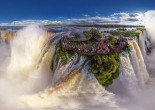 Elite Club Ltd is taking you to the most desired and fun destinations in the new issue. Join us on a trip to see most beautiful waterfalls, luxury hotels by Jumeirah chain and biggest zoo.
Dec, 01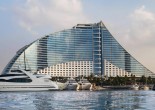 When the brand goes beyond the expectations, it quickly becomes the premium brand. The luxury hotel group Jumeirah passed this way.
Dec, 01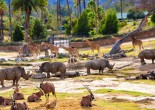 San Diego Zoo was founded 90 years ago and has an excellent reputation in the sphere of animal care. This is one of the most beloved tourist attractions.
Dec, 01
Waterfall is the vivid example of the beauty of gravity. Besides, the most beautiful waterfalls are located in very spectacular places therefore the trips to such places are always exciting.
Dec, 01