Africa showed 9 percent growth in tourism arrivals in 2017 compared to 2016, a larger increase than any other region in the world. 2018 looks even more promising for Africa.
May, 04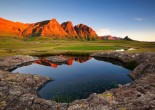 If you've never been to South Africa and need tips on what safari to choose and where to stay and party in Cape town, this Issue is for you. Elite Club Ltd will show the best of the best of adventurous South Africa.
Sep, 06
Staying in luxury safari lodges, a person gets great service, perfectly-designed accommodation and excellent location for game viewing.
Sep, 06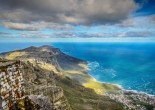 If you want to travel to a vast, incredibly beautiful country, South Africa should be your choice. The trip to the African continent is always fantastic and extraordinary.
Sep, 06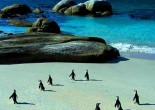 Cape Town is amazing travelling destination with a wealth of attractions. You can take a sightseeing bus tour to get a glimpse of the city.
Sep, 06