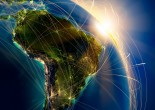 On this special Latin America Issue please join us and explore Argentina, Peru and Bolivia. We will take you to most amazing places in these countries.
Aug, 07
Adventure lovers come to Bolivia to try the most dangerous road in the world. This is reckless but many tourists do it every day. The road is winding and narrow so it can be risky to descent from the top of the mountain.
Aug, 07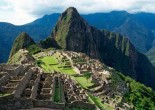 Machu Picchu is the most famous tourist attraction and one of the Seven Wonders of the World. Cuzco and Machu Picchu attract crowds of tourists who come to see Inca ruins.
Aug, 07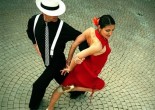 Argentina is the eighth biggest country in the world with versatile landscape. There are Andes' highest peaks, rich wetlands with abundant wildlife, deserts and jungle.
Aug, 07