On this special journey across Europe, we will take you to special places like Bruges, Cologne and scenic villages of Provence. Explore with us lake disctricts in the Alps and hidden treasures across Europe.
Jun, 19
If you want to see real gems of Europe, such cities as Bruges and Cologne are worth visiting. Beautiful medieval Bruges features cobbled streets that contribute to fabulous romantic atmosphere of the place.
Jun, 19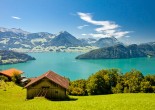 Lake Lucerne region is one of the most famous tourist destinations in the world. It features complicated shape and the shoreline of the lake rises steeply into the mountains.
Jun, 19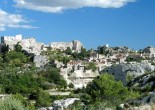 There are many villages in France that are worth visiting. Some Provence villages are located close to each other therefore you can visit the whole bunch within short timeframe.
Jun, 19