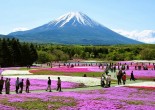 In the new and exciting Issue of Elite Club Ltd we'd like to show you Japan like you've never seen before. Luxury train ride by Shiki Shima, splendid hotels, and best if the best around the country of the rising sun.
Jul, 03
If you're planning a trip to Japan, one of the most important steps is deciding where to visit.
To help you navigate the possibilities and decide where to visit, we'll give you some tips.
Jun, 30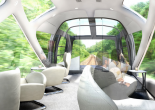 The purpose of the sleeper train, is not to get passengers to their destination rapidly but to allow them to the enjoy the landscapes while being thoroughly spoiled.
Jun, 29
Occupying the top six floors of the recently-built Otemachi Tower, Aman Tokyo is an urban sanctuary high above the atmospheric whirl of tradition and modernity that epitomises Tokyo.
Jun, 29