JW Marriott Marco Island Beach Resort Welcomes you to Paradise
Hotel chains, even if graced with luxury status and appeal, can have an uphill battle when it comes to changing people's minds about the notion of "resort food". One immediately thinks of overpriced dishes that lack pizzazz, finesse, and a soul. But when you stumble upon the unicorn of fine fare in unexpected places, you want to shout it from the rooftops.
JW Marriott on Marco Island (JWMMI) is a testament to surprising new and return guests with its amenities and services. Located on Marco Island, the city is part of Florida's Paradise Coast (which include Naples, and Everglades City). In particular, Marco Island is connected by a series of bridges and waterways to the mainland; it is located at the southernmost tip of Florida's west coast, and is the largest inhabited isle of the Ten Thousand Islands (which are a chain of islands that dot the southern end of the Florida peninsula on the Gulf Coast, west of the Everglades). With four miles of white sandy beach, dolphins frocking along the Gulf of Mexico, and loggerhead turtle nest sightings at your feet, Florida's southwest coast is a treasure trove of delights. "Welcome to paradise!", they inform arrivals… who's going to argue with that?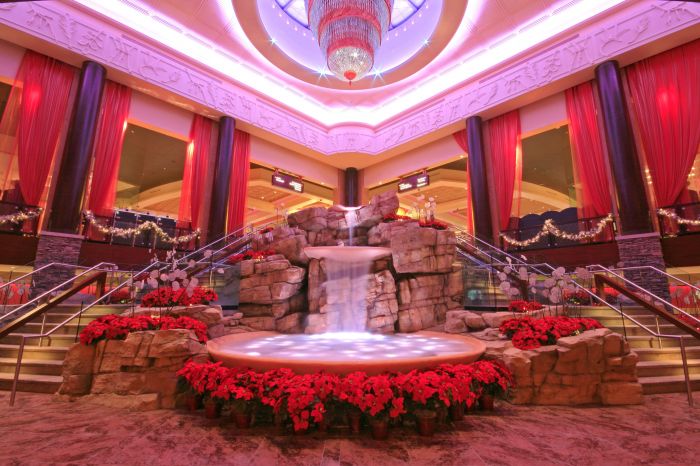 JW Marriott Marco Island Beach Resort
High on the heels of its $320 million dollar renovation, since January 2017, the hotel has been upgraded to its more premium brand (from Marriott to JW Marriott). The transition has brought many initiatives to draw new guests through their doors. The future looks bright: the investment includes luxurious upgrades to rooms and suites to the current building, the introduction of a completely new exclusive spa by JW concept, and an adult-only wing (with 93 rooms) whose bells and whistles include a rooftop pool, restaurant and 12,000 sq.ft of indoor entertainment such as virtual golf and bowling lanes. Also on showcase will be an array of local and unique craft brews and rums.  The final phase is currently in the works; hurricane Irma posed a setback, but that hasn't dampened anyone's spirits. In fact, people are invigorated by change and hopeful for the future and that YES(!) Marco Island is opened for business and pleasure.
Moreover, there are many elements that the hotel can already boast; this includes waverunner tours through the Ten Thousand Islands that allow you to get up close and personal with manatees and dolphins in the mangroves, two private 18-hole championship golf courses (and lessons with golf pro Scott Lien) at The Rookery and Hammock Bay, a Gold Certified Signature Sanctuary" by Audubon International, private Chickee huts that pay homage to Native American history on the island, romantic sail and shelling opportunities with seafaring veterans on Coconut island (where U2 is said to be a fan), and customizable retreats at SPA by JW that utilize serenity-inducing Aromatherapy Associates into their treatments that awaken the five senses and allow guests to attain states of calm, indulgence, invigoration, or renewal. While these are all indeed, lavish and luxurious experiences – in our current epicurean and "foodie" obsessed culture, it would have to be the chefs that take the cake. For the moment, they are captivating audiences with their stellar "sea to table" coastal cuisine and commitment to quality and flavor.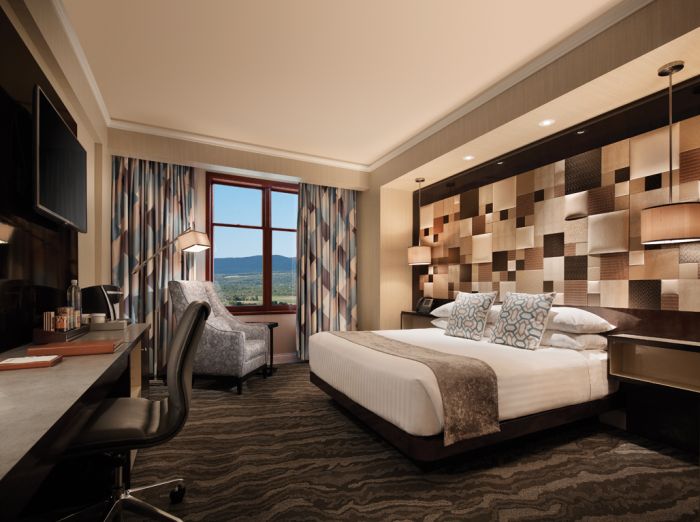 JW Marriott Marco Island Beach Resort
One of JWMMI's pillars is cultivating a robust food and drink program. In fact, the hotel has its own garden located near The Rookery. Chef Eric Vasta explains that Savita (the name of the garden) is a project that started about a year ago and really speaks to cultivating hyper-local relationships with not only suppliers but connecting with the land in this synergistic relationship as well. The garden is still under the radar and its big reveal and push to public awareness is due spring 2018. However, JustLuxe was given the scoop that the garden supplies produce to a few of the restaurants on site already; their desire is to have it supply 100% of ingredients to all eateries in the future. In a way, a garden is a form of empowerment; it will enable JW Marriott's Marco Island property to be self-sustaining and able to grow its own healthy and organic food for guests. Herbs, sorghum, okra, galangal, lemongrass, finger limes are currently being grown on the 2-acre property.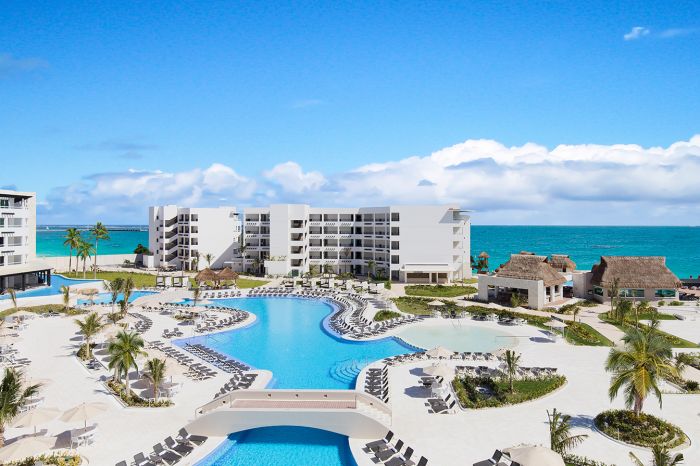 JW Marriott Marco Island Beach Resort
Culinary excellence continues over at Ario; poised as a steakhouse with a global nomadic feel, it is where Chef Gerald Sombright is helping to build Marco Island's reputation as a world-class food destination. In fact, he shows JustLuxe his dry-aging room where there is always at least $50,000 – $70,000 worth of product inside! And that isn't including the Himalayan salt blocks that are valued at $10,000. He cites that many guests have remarked that they're astonished that such a thing exists at a hotel. It's something one would expect from an independent restaurant but not here. But here there are surprises abound in the best possible way and makes a winning situation for taste buds and tummies. Ario is a fine-dining restaurant and anchored by its award-winning dry-aged steaks (beef is sourced from nearby Creekstone and Jackman Ranch).
But it's not pressured to adhere to convention or stuffiness. There's playfulness found in the dishes where a soft creamy slice of foie gras appears as jam to crustless bread; it is in fact, inspired by Chef's favorite PB & J sandwiches he grew up on as a child. Raw oysters, shrimp, and lobster arrive at the table wrapped in fragrant mysticism a la cloud of basil-scented smoke (courtesy of liquid nitrogen). Dishes balance the realms of avant-garde and hearty mammoth portions; it's refreshing to see artful plating that progresses into a no-holds-barred dinosaur sized rib-eye that's dry-aged for 35 days with all the lavish fixings (decadent lobster mac n' cheese, creamed spinach, hen of the woods roasted mushrooms, and spears of asparagus topped with a quivering 63 degrees egg). This is contemporary luxury dining without any pretentiousness involved. Grab a seat by the open-concept kitchen and let the magic unfold. Thoughtful wine pairings are a must (and a great opportunity to try varietals you would never consider before); sommeliers help guide and explain reasons for pairings and help you not only understanding components that strike a balance between dish and sips but choose ones that allow your palette to blossom: flavours can unfold and pop in the mouth in unexpected ways, especially when enhanced with a fine glass of vino (look out for sommelier picks of the month); everything from bold sumptuous reds to light airy and bright whites are touched upon with the tasting menu.
And flavor profiles are far-reaching; dishes blend worlds due to influences from the culinary brigade and include buttery braised octopus in chimichurri, piquant Thai wagyu tartare with puffed beef tendon, pan-seared scallop with soy-tamari glaze and sunchoke purée, and American dry-aged lamb chops. Not bound by conventions, your taste buds are taken on a trip around the world.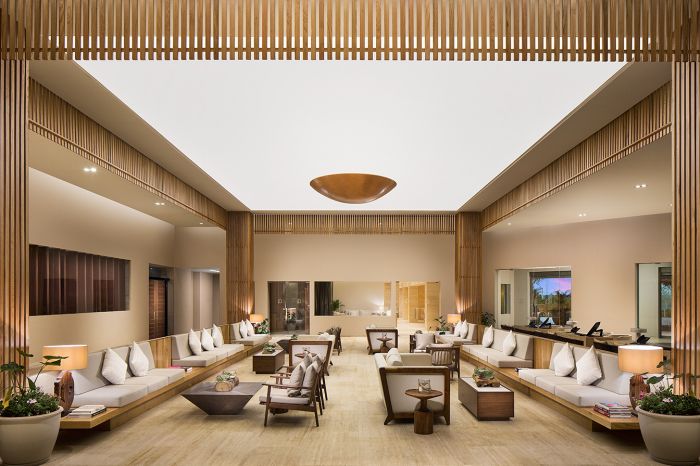 JW Marriott Marco Island Beach Resort
The ability to weave drink with food seamlessly is found at every restaurant. Over at Korals, sushi-loving guests are presented with flash-fried lobster rolls drizzled with chili aioli or a rainbow of sweet fish in their Marco Roll which sees a marriage of hamachi, salmon tuna together with mango Thai pepper mignonette and spicy mayo. To pair, there is classic sake but here they have curated an artisanal list of bourbons; there are over 40 varieties that highlight small batch and single barrel finds such as Jefferson's Ocean Aged at Sea and Garrison Brothers Single Barrel. The aim is to open up the palette and complement the seafood spicy-sweetness with bourbons rife in warming vanilla and chestnut tastes. Chef Shigecki, who hails from Japan, recently signed on with JW Marriott as head chef; he will be revamping the menu soon to further enhance the interplay of flavors between sushi and bourbon.
Attention to detail stretches beyond fine dining; Quinn's is a beach staple whose popularity has only increased as the year's pass. Of course, who wouldn't be lured by their fire dancer show every sunset? But they can certainly bring the heat in numerous other ways; they're the only eatery on the property to offer fresh Florida stone crab and their famous grouper sandwich. And over at 400 Pazzi's, Chef Abdul Fattah says that although the pizza parlor (situated on the oceanfront) is family friendly, he ensures that there's "full-service" caliber dining at this fast-casual outpost. There's an American-Italian sentiment with menu items; pizzas are hand tossed, feature a fluffy crust, moist interior, and generous amount of toppings. Meatballs (a mixture of pork beef and veal, roasted garlic) are draped with fontina cheese and slow roasted. The food may arrive swiftly but there are no shortcuts in the kitchen: everything is scratch-made. To pair, there are lively Italian wines that range from acidic and cheery to creamy and full-bodied.
Maia is another restaurant that surprises and delights; named after the goddess signifying growth, life, and the earth, the eatery uses local sustainable and organic ingredients (from Savita) for its a la carte and buffet fare. Along with a signature Bloody Mary bar of "choose your own adventure of tastes", JW Chefs offer affordable luxury features that include short-rib hash, cured Loch Duart smoked salmon, and corn cakes with Burton Farms rum maple syrup.
The tapestry of tastes continues over at Kane Tiki Bar and Grill, which is firmly rooted in Polynesian flair. Named in honor of the Polynesian God of creation and growth, the restaurant faces the beach and offers diners gorgeous views of the Gulf of Mexico.
Chef Jay Ally, who hails from Palau island, offers dishes that are not only indicative and authentic to his homeland, they're close to his heart. Menu items stem from nostalgia, his youth and his mother. First, dive into the signature Pupu platter which offers bites of pleasure; and don't be shy to pick up and play with your food: there are Yakitori style skewers, shrimp rolls, and sugar-cane skewered shrimps. And while you're licking your fingers and lips, don't forget about chef's sumptuous crispy chicken wings; they're a favorite of his and for a good reason. After a dusting of seasonings which includes star anise and cinnamon, he flash frys and coats them in a glorious sticky, sweet heat sauce made of honey and sriracha.
Hand-held wonders continue with pork belly bao and smoked Kahlua pork sliders. To wash it all down, peruse the extensive list of rum specialties. In fact, they've recently gone from offering 33 to 67 types. Whether you opt for a fanciful flight that highlights unexpected and unique rum regions (e.g. Montanya, Facundo, and Zafra), the impressive range offers opportunities to sip and appreciate this feisty spirit, whether on its own or as a pairing to dishes. If you're not keen on strong libations out of the gate, opt for craft cocktails such as the creamy Coconut Mojito, Classic Mai Tai made with Meyer Rum, or Essential Rum Punch fortified with Havana Club, Baha juice, bitters, and nutmeg.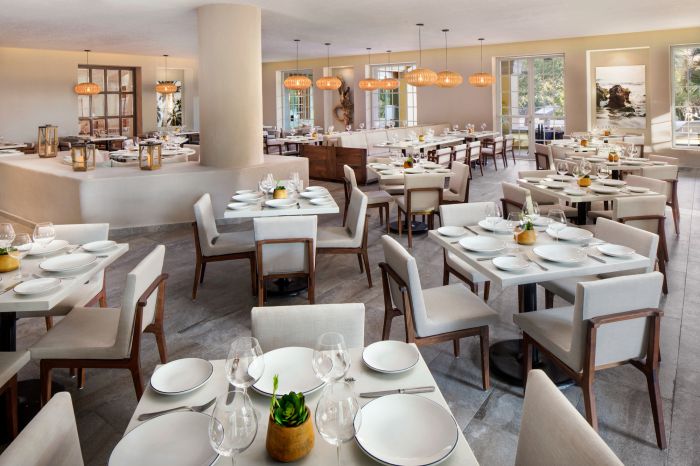 JW Marriott Marco Island Beach Resort
With a bounty of flavors and culinary enrichment that touch upon English, French, Spanish, Cuba, Latin America, the Caribbean and beyond, JW Marriott at Marco Island in Southwest Florida has never made paradise taste so good.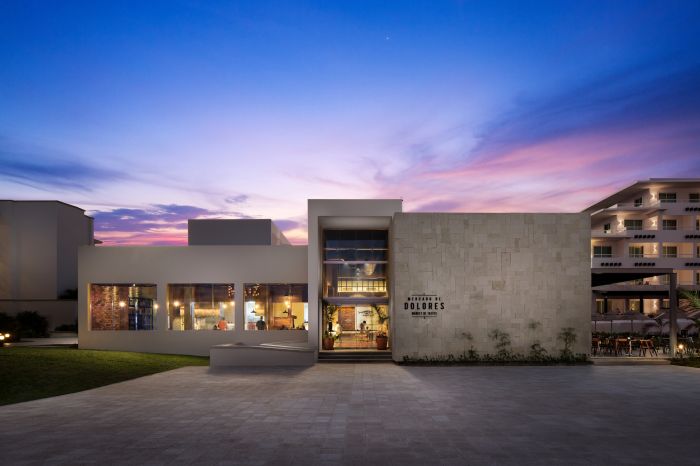 JW Marriott Marco Island Beach Resort
Firedancer every sunset in front of Quinn's.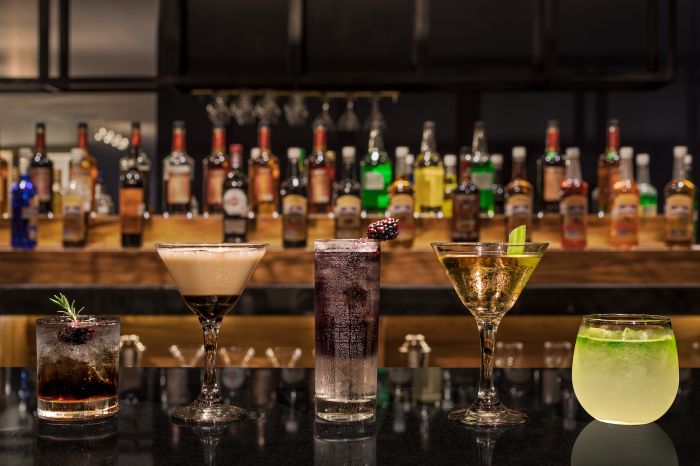 JW Marriott Marco Island Beach Resort
Premium sushi rolls at Korals.