The 5 best destinations to visit in 2017
From the charms of Chile to glorious Granada, our experts select the 5 best destinations to visit in the coming months.
1. Chile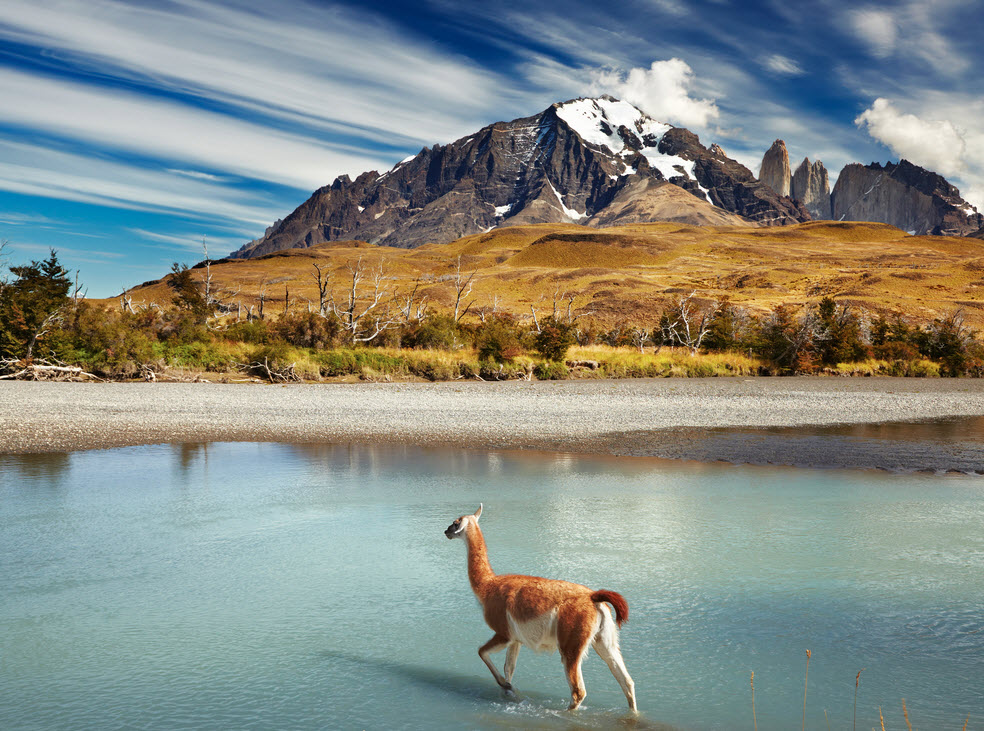 If Brazil owned South American travel last year, Chile takes over for 2017. Slowly, methodically, the continent's most overlooked wonderland has become arguably its most desirable adventure tourism destination – precisely the gong it picked up at last year's World Travel Awards.
And why? Because it's a whopping 2,650 miles long, yet never more than 150 miles wide – and is packed with ecosystems, biodiversity, topographies. It has 36 national parks, some of the most extreme environments on Earth, from deserts to fjords to subpolar islands, and the roads and footpaths and necessary infrastructure to make these accessible.
The major novelty for 2017 is a new British Airways flight from Heathrow, non-stop, four times a week. It takes 14 hours and 40 minutes to get there, but it still speeds up and smoothes the journey to Santiago.
The capital is awash with new boutique hotels – Luciano K and Magnolia are the latest – and fine dining, including four restaurants in the influential San Pellegrino Top 50 ranking for 2016. Fourth-placed Boragó was well above any in Buenos Aires.
Chile's wine tourism scene is the most developed south of Napa, with the Maule Valley opening up to visitors with a smart new five-room boutique hotel at Casa Bouchon.
Urban pleasures sorted, it's time to head for extremes: the Atacama Desert in the north, where there are new hot-air balloon flights over the salt lakes; and Patagonia, where escapists can set off on a slow drive along Aysén's lonely Southern Highway and stay at Parque Patagonia, Chile's newest, and least overcrowded, protected area. (Chris Moss)
How to go
British Airways flights between London Heathrow and Santiago cost from about £740 return (ba.com); a two-week trip to Chile, including Santiago, self-drive in Aysén, stay at Tierra Atacama, and a balloon flight over the desert, flying from most UK airports in February 2017, costs £5,900 a head with Audley Travel (01993 838600; audleytravel.com). For more information see chile.travel.
2. Canada
It's a big year in a big country as 2017 marks the 150th anniversary of Canadian Confederation, the moment Canada became a self-governing dominion within the British Empire – a country, in other words. Today, although it plays second fiddle to Russia in terms of size, it's hard to think of a country more beautiful or more varied – a good reason to visit at any time, let alone a year that promises to be one long, nationwide birthday party.
The big landscapes – the Canadian Rockies – are well known. Less celebrated, perhaps, is the splendour of the scenery elsewhere. Pockets of British Columbia, for example, contain desert (around Osoyoos) and warm-wintered enclaves of vines and olives (the Okanagan). On the west coast the Inside Passage – a labyrinth of fjords and islands – features North America's finest seascapes. Alberta's prairies contain eerie badlands (at Drumheller); the autumn colours of New Brunswick's forests are the equal of anything in New England; and Prince Edward Island contains some of the loveliest pastoral countryside on Earth. And over it all arches the vast, ethereal beauty of the Canadian Arctic, hundreds – thousands – of miles of sublime, windswept nothing.
Big landscapes and big distances, of course, make for big journeys. By road Canada offers, among other great drives, the Icefields Parkway through the heart of the Rockies and the Alaska Highway north towards the Yukon and the old goldfields of the Klondike. By train there's the epic Trans-Canada route or the shorter but more spectacular trips between Jasper and Prince Rupert or across the tundra from Winnipeg to Churchill on Hudson Bay.
Beyond the landscape are cities worthy of visits in their own right. Vancouver, often rated one of the world's most liveable cities, and Montreal, a vibrant francophone enclave, are my favourites, but historic Quebec, unsung Victoria and dynamic Toronto are also compelling. (Tim Jepson)
How to go
Audley Travel (01993 838700; audleytravel.com) can tailor-make trips across Canada. A nine-day, self-drive Highlights of Canada's West tour, taking in Vancouver and the Rockies, costs from £2,040 per person, including flights from a choice of six UK airports. Visit canada.pch.gc.cafor details of "Canada 150" events.
3. Chandigarh, India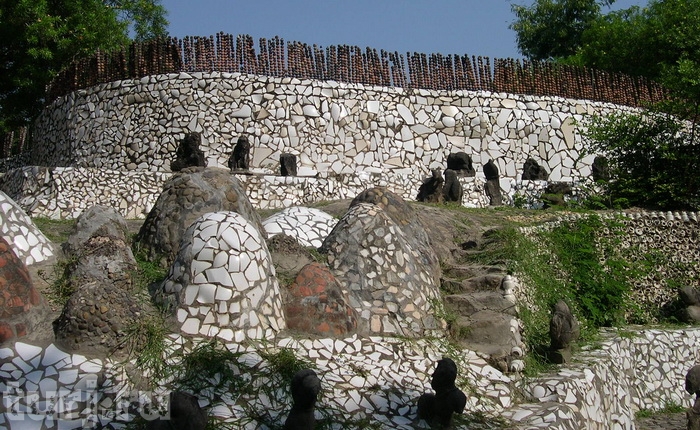 What an intriguing mix of innovation and tradition. In northern India the bold, modernist architecture of Chandigarh has been awarded classic status, while just outside this striking city a brand-new hotel celebrates Rajput and Mughal heritage with quite some panache.
Chandigarh is one of the world's most remarkable urban creations; a purpose-built city designed by Le Corbusier in the Fifties. After Partition in 1947, India's state of Punjab needed a new capital – Lahore having been ceded to Pakistan. So prime minister Jawaharlal Nehru commissioned the great Swiss-French exponent of modernism to devise a completely new city expressive of the country's faith in the future. The result is a masterpiece in concrete – and green spaces too. It's a very liveable place loved locally for its wide avenues and parks.
In October its government buildings, the Capitol Complex, were among a number of Le Corbusier's finest works worldwide to join Unesco's World Heritage list. Pretty much simultaneously, the Oberoi group was adding final details to a new resort of great splendour, which is set on the edge of 8,000-acre Siswan Forest reserve, about half an hour's drive from the city centre.
Formally opening next month , The Oberoi Sukhvilas offers a modern take on time-honoured Indian palace life. The landscaping is superb, with fountains and reflective pools, courtyards and colonnades. There's a bar adorned with warrior frescoes, and there are 60 sumptuous bedrooms in a choice of villas, tents or suites. Explore the reserve with an on-hand naturalist then marvel at meticulously planned Chandigarh, from grand, naturally air-conditioned civic buildings to manhole covers etched with maps of the city. (Harriet O'Brien)
How to go
A five-night trip taking in Chandigarh and The Oberoi Sukhvilas (for three nights) and The Oberoi Gurgaon (for two nights) is offered by Ampersand Travel (020 7819 9770; ampersandtravel). The cost from £3,150 a head includes flights to Delhi and then Chandigarh, accommodation with breakfast, and guiding.
For more information see oberoihotels.com; chandigarh.gov.in.
4. Granada, Spain
Spending a few days drifting around Granada is the most sensual of history lessons. The palaces and gardens of the Alhambra, created by the Nasrids, the final dynasty of Islamic Spain, are more rewarding with every visit, each time revealing a few more of the secrets concealed in the intricate architecture.
While you might come to Granada to see Spain's most-visited monument, it is the little things along the way that seep into your soul: tiled fountains in tiny squares, flowers tumbling over whitewashed walls and forkfuls of tasty tapas in boisterous bars.
From February 4 it will be a lot easier to get to the Andalucian city when easyJet starts a new route from London Gatwick three times a week, adding to the twice-weekly British Airways flight from London City airport.
Flying to Granada also makes a few days skiing in the Sierra Nevada more feasible, as the ski resort is only 29 miles (47 km) from the airport and there is usually snow until April. Walking in the Alpujarras on the southern slopes of the mountains is wonderful in May, when the landscape is covered in flowers.
Granada airport is also a handy gateway to the north east of Andalucia. In the province of Jaén, olive groves carpet the hills and the towns of Úbeda and Baeza contain astounding Renaissance architecture. The airport's official name is Federico García Lorca Granada-Jaén and devotees of the poet can head straight to his birthplace in Fuente Vaqueros on arrival, a 20-minute drive away, before visiting his summer home, the Huerta de San Vicente in the city itself. (Annie Bennett)
How to go
EasyJet offers return flights to Granada from London Gatwick from £47. A seven-night stay at the stylish three-star Marquis Urban hotel from March 4 costs from £359 per person including flights with easyJet Holidays (0203 499 5232; easyjet.com). British Airways flies from London City Airport from £110 return (0344 493 0787; britishairways.com). More information: granadatur.com; alhambra-patronato.es; spain.info.
5. Hadrian's Wall, England
Hark! Is that the sound of hooves? There hasn't been this much action on Hadrian's Wall since Roman troops tramped up Ermine Street in the second century to build the 73-mile barrier between Bowness and Wallsend.
Today the wall draws walkers and cyclists, who follow its forts and milecastles in their lurching progress over sheer drops, rocky sills and swooping grasslands, from the big skies of Solway Firth to the mouth of the Tyne.
This year it celebrates its 30th anniversary as a Unesco World Heritage Site with Hadrian's Cavalry, a six-month exhibition involving 10 sites running the length of the wall and into Hadrian's Wall Country, 10 miles on either side.
Organisationally, this will be eerily similar to Roman battle formation, with its central front and cavalry at the wings. In the middle are Chesters Fort, one of four English Heritage sites, and Vindolanda, famed for its "tablets" or messages written in ink on bark. Chesters will examine the relationship between Roman cavalrymen and their horses, and in July presents a new installation recreating the sound of 500 horses. Vindolanda, which is near the Roman Army Museum by Walltown Crags, will display messages written by soldiers on the tablets.
Out west, the Tullie House Museum and Art Gallery in Carlisle will stage an immersive audio-visual experience in its Roman Gallery, so that visitors can pretend to be cavalry based at the wall, skirmishing with tribes to the north.
To the east, Segedunum Roman Fort, Baths and Museum in North Shields will focus on training, tactics and dressing a cavalry horse, while two original cavalry helmets are on display in the Great North Museum: Hancock in Newcastle.
Other sites will run a series of  events and exhibitions throughout the six months, and on July 1 and 2 mounted re-enactors will stage cavalry manoeuvres at Bitts Park, Carlisle, including the first troop or turma of 30 horses seen in 2,000 years. (Sophie Campbell)
How to go
Hadrian's Cavalry runs from April 8 to September 10 2017.
Stay at Matfen Hall hotel, which is set in parkland near Corbridge; doubles from £94 a night with breakfast (telegraph.co.uk/tt-matfenhall), or The Angel of Corbridge, in the town itself; doubles from £95 a night with breakfast (telegraph.co.uk/tt-angelofcorbridge). More information: hadrianswallcountry.co.uk/events/hadrians-cavalry-201
http://www.telegraph.co.uk/travel/lists/20-best-destinations-for-2017/