Must-have cosmetics for the yachting holiday
Daily routine is behind. You are packing for your luxury yacht vacations. You are going to spend amazing time resting and relaxing. Don't forget about your body care!
Sea air contains a large amount of minerals and salts. They heal the human's body, but affect the skin and hair negatively. Wind, hot sun and salts dry and age your skin. On the yacht the effect of aging is much stronger than on the beach.
There is a list of must-have cosmetics for your body, lips and hair protection.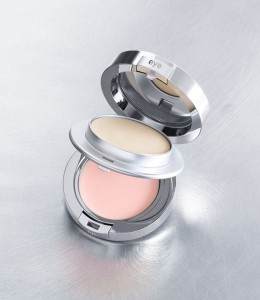 La Mer. The Glowing Body Oil. Oils cocktail with vitamin E absorbs instantly. Your skin will be soft and repaid. You'll definitely like light flower fragrance and natural shining on your skin.
Sisley. Super Stick Solaire SPF 30 produced for the most delicate areas of the face skin requiring special protection.
La Prairie. Eye And Lip Perfection A Porter. Lip balm contains hyaluronic acid and oils. They perfectly moisturize and protect the lips from solar radiation and wind. Anti-aging eye gel protects the delicate skin of the eyelids and prevents age-related changes
Anne Semonin. Crème Confort Extreme Mains. Hand cream with Shea butter, sweet almond oil, natural beeswax and vitamin E reduces melanin production, brightens, softens and protects the  skin.
Biotherm. Waterlover Sun Milk. Cooling gel cools, heals and moisturizes the skin after prolonged sun exposure.
The True Rich Cream. Aqua Hydrogel Mask. Compact hydrogel mask repairs dehydrated and dry skin.
Qtica. Intense Overnight Foot Repair Balm. Foot night balm deeply nourishes, softens the skin, removes even deep cracks.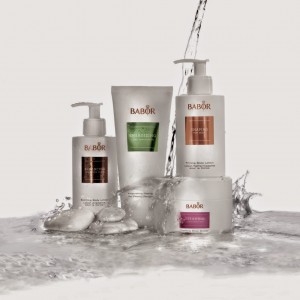 Babor. Shaping For Body Daily Feet Vitalizer. Light cream with stem cell extracts of Rowan berries, olive oil and cocoa beans deodorizes and cools feet.
Vichy. Traitement Crème Anti-Transpirant 7 Jours. Light cream prevents sweating. Apply it 2 times a week and forget about the sweating problem.
Crispento Azure. Foot Deodorant Spray. Spray to eliminate the heaviness in the legs and protect against fungal infection. Now you can safely walk on the deck or beach barefoot.
Matrix. Biolage Sunsorial. Hair spray moisturizes, protects hair from sun exposure. Your hair will be healthy, shiny and beautiful even under the scorching sun.
Acqua di Parma. One of the enchanting aromas of Acqua di Parma in miniature bottle will create a matchless enjoyable.
Lancome. Grandiose Mascara. Grandiose is the best mascara for enchanting look.
Yves Sain Laurent. Kiss&Blush. Weightless gel 2 in 1 can be used as lip gloss and blush. The applicator tip allows you to vary the intensity of the color.
Clinique. Moisture Surge Intense Skin Fortifying Hydrator. The universal cream for intense hydration. It is ideal for all skin types.