The best luxury hotels in Tokyo
Occupying the top six floors of the recently-built Otemachi Tower, Aman Tokyo is an urban sanctuary high above the atmospheric whirl of tradition and modernity that epitomises Tokyo. The hotel draws its design inspiration from traditional Japanese residential structures, with classic Japanese materials such as timber, Washi paper and stone blended to great effect with modern technology and luxurious fabrics. The hotel is managed by Aman, the world's most exclusive hotel brand, and has 84 rooms and suites, all with unique layouts, magnificent city views and every contemporary convenience. Each room has a large furo, a deep soaking tub intrinsic to the Japanese ritual of bathing. There is also a continuous reference to nature, from the hotel's inner garden in the phenomenal lobby, to the fabrics and art incorporated into the design.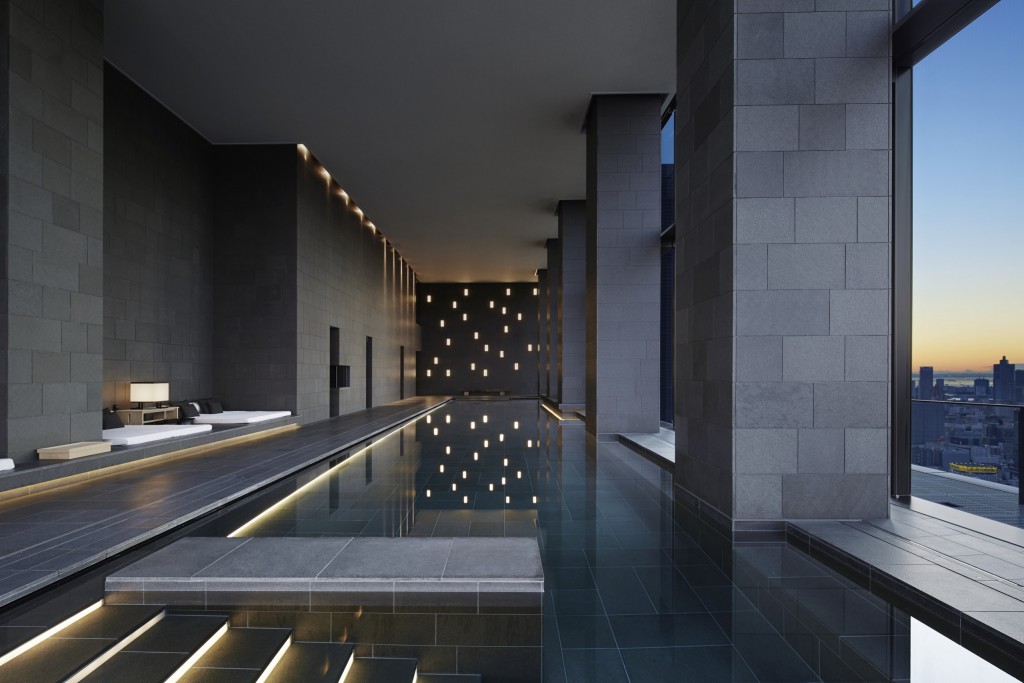 Reflecting Tokyo's contemporary urban culture, guests can expect a dazzling experience at this hotel. Located in a 52-story skyscraper, Andaz Tokyo offers 164 rooms, of which eight are specialty suites. Abundant natural materials are largely used for the décor, reflecting the traditional Japanese nature-oriented architectural style. From the tower's apex on the topfloor, Andaz brings unprecedented rooftop flair to this city's dining and entertainment scene, with breathtaking views from the rooftop bar and the city's highest stand-alone wedding chapel. The Toranomon neighborhood will be the scene of the Tokyo Olympics in 2020.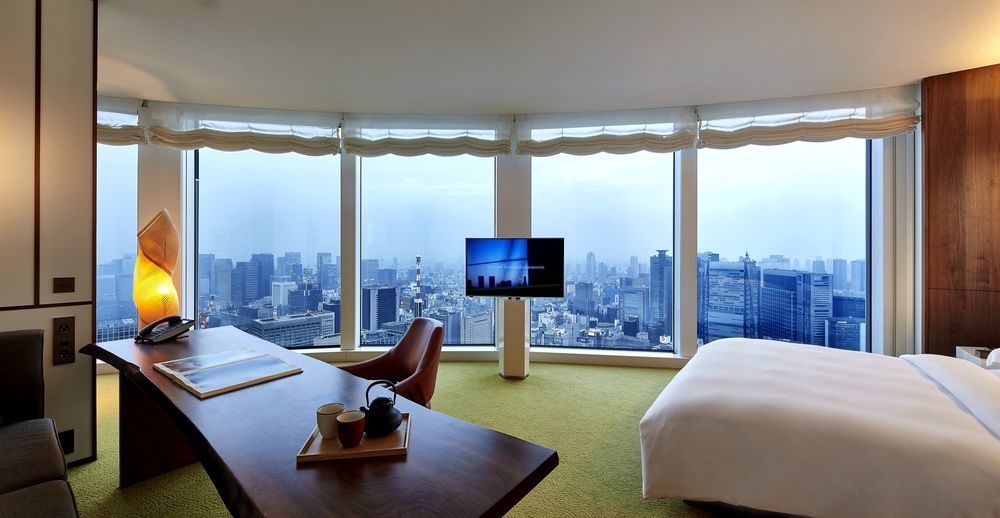 From the moment a guest walks in and collects the room key on a sterling silver key ring, it is clear that a stay at Park Hyatt Tokyo will be an "over-the-top" experience. Perched on the top floors of a modern skyscraper, the famous Park Hyatt Tokyo hotel is an elegant oasis of space and calm overlooking Tokyo and the Kanto Plain all the way to Mount Fuji. The spacious rooms feature stylishly appointed interiors, with earthy hues of deep green and brown set against ebony furnishings, and a rich warmth from the fine woodwork, hand-tufted carpets, and natural-fibre woven wall coverings. Sofia Coppola's beautiful movie Lost in Translation (2003) was filmed at the Park Hyatt Tokyo.
Within arm's reach of Tokyo Station, Ginza and the Imperial Palace, Four Seasons Hotel Tokyo at Marunouchi is the smallest and most intimate property of the prestigious Four Seasons hotel group. With just 57 spacious but intimate rooms, replete with toned-down contemporary furnishings and floor-to-ceiling windows, Marunouchi is the Four Seasons' ode to the boutique hotel in the centre of Tokyo. It is also home to one of the Japanese capital's most talked-about dining venues – the Motif Restaurant & Bar -which offers an esprit terroir experience: farm to table French cuisine overseen by head chef Hiroyuki Asano and culinary adviser Hiroshi Nakamichi.