Japan's best destinations:Tokyo, Kyoto & beyond
If you're planning a trip to Japan, one of the most important – and challenging! – steps is deciding where to visit.
With so many amazing destinations to choose from, and so much information on the Internet, narrowing down your ideal destinations can seem daunting (whether it's your first time, or a return visit).
To help you navigate the possibilities and decide where to visit, we'll give you some tips.
7-10 DAYS IN JAPAN
Typically, the minimum we recommend is about 7-10 days in Japan. 7-10 days gives you a great starting point, and plenty of time for at least an introduction to the country.
10-14 DAYS IN JAPAN
With 10-14 days in Japan, you can of course add on additional destinations, or even simply spend more time immersing yourself in each place you visit.
3 WEEKS IN JAPAN
With around 3 weeks in Japan (or more) you have time for a relatively comprehensive itinerary, including a variety of regions and a significant degree of immersion.
"MUST-VISIT" DESTINATIONS IN JAPAN: THE ESSENTIALS
Of course, when it comes to something as subjective as travel, there is no such thing as a true "must-visit." It comes down to personal preference, above all.
But we consider the modern capital of Tokyo and the ancient capital of Kyoto to be essential destinations, especially if it's your first trip to Japan.
To complement the two, we recommend at least a 1- or 2-night trip into the Japanese countryside (and a traditional ryokan experience) to round out your itinerary.
TOKYO
One of the world's most exciting and eclectic cities, Tokyo is full of amazing restaurants (with cuisine both high and "low"), beautiful gardens, cutting-edge architecture, charming backstreets, and a glittering neon-filled cityscape.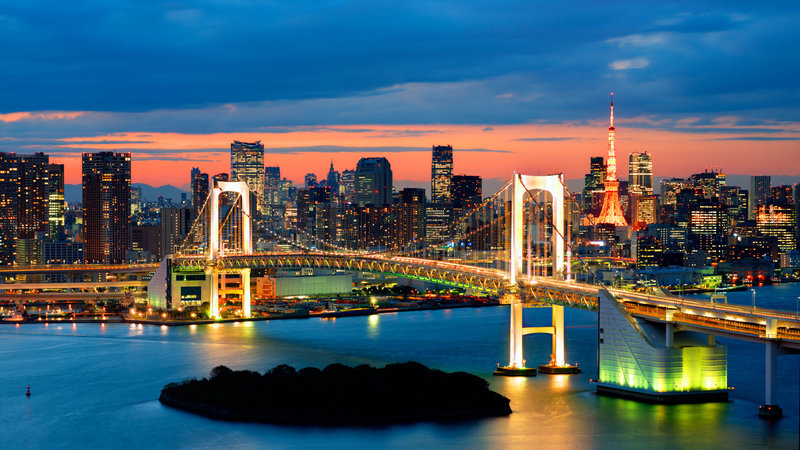 KYOTO
One of the most culturally rich cities in the world, Kyoto is what many travelers dream of when envisioning Japan. You could easily spend weeks wandering its back streets, generations-old craft shops and restaurants, ancient temples and gardens.
A TRADITIONAL RYOKAN IN THE JAPANESE COUNTRYSIDE
A trip including Tokyo and Kyoto would be great, but to complement the two cities we often recommend at least an overnight trip to rural Japan.
In the countryside, stay at a beautiful ryokan and enjoy onsen (hot springs) and kaiseki cuisine.
Fortunately, this type of experience is available in countless areas throughout Japan, including Hakone and the Izu Peninsula (both featured below), along with many more (see our article on the best ryokans for a short visit).
A trip including these three elements – modern Tokyo, historic Kyoto, and stay at a traditional ryokan in the countryside – is the perfect recipe for a rich and rewarding Japan travel experience.