The best luxury hotels in Santorini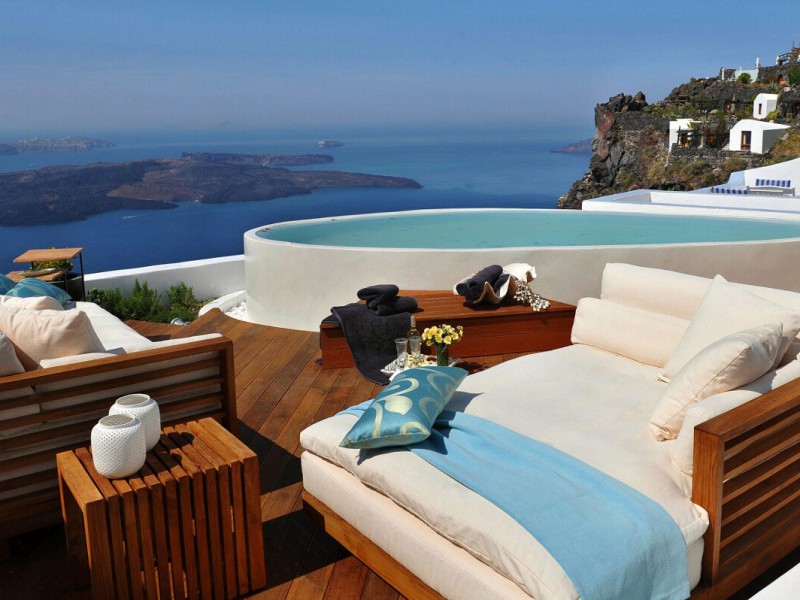 From its terrifying birth in the apocalyptic volcanic explosion of 1450 BC to the snow-white cubist villas hugging its sheer cliffs, Santorini (also known as Thira) is arguably the most dramatic of all the Greek islands. Barhoppers and gourmets will love its lively tavernas and outstanding restaurants, where just-landed fish is always on the menu.
Planning a holiday in Santorini? We bring you the best hotels that Santorini has to offer.
The Grace Santorini Hotel is the most luxurious hotel on Santorini – great location, incredible views, and 5-star service. It's located in Imerovigli which is quiet and relaxing but still has a handful of great places to eat and is an easy walk to the shops, restaurants, and nightlife of Fira. Imerovigli is at the highest point on the Santorini caldera and has the best views and sunset of any town.
Featuring panoramic sea views, the Elite Luxury Suites Santorini offers four luxurious villas carved into Oia's cliff. Designed to provide privacy and scenic views, all of the property's suites feature Cycladic-style architecture, along with private pools, fully equipped kitchens, and living rooms with satellite TVs. Accommodations feature modern styling, and a Greek Island-inspired color palette of white, gray, and blue.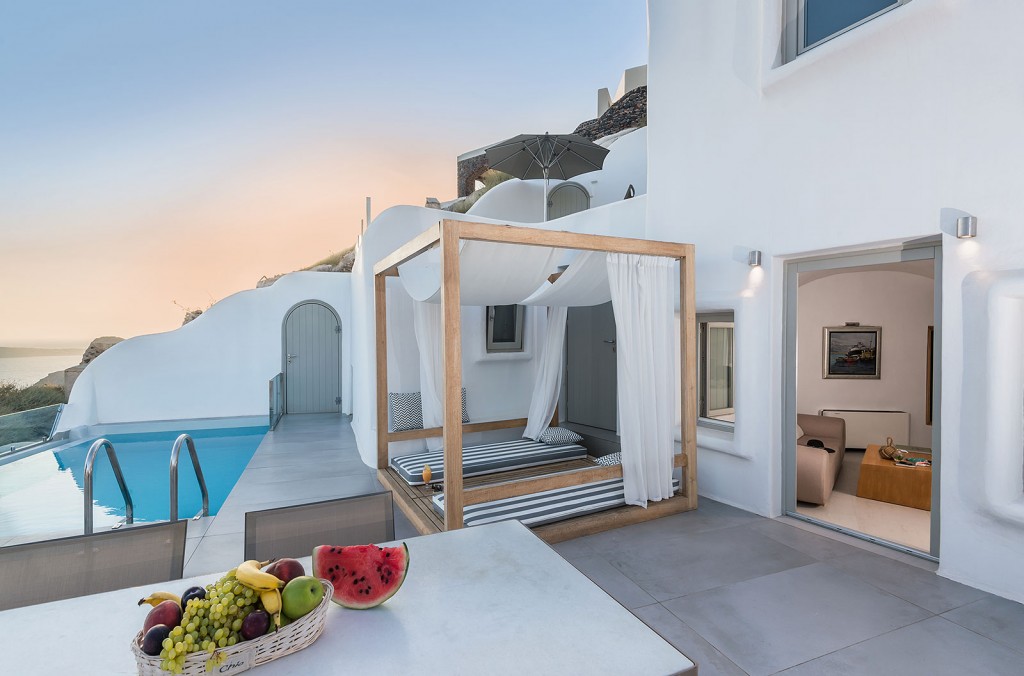 Mystique Santorini is an exclusive retreat with 22 suites and villas built on Oia's most famous cliffs, providing dazzling views of clear blue crystalline waters. Accommodations have an effervescent style, brimming with youthful energy. Nature-inspired design, handcrafted from wood and stone, harmonizes with stark, authentic architecture and modern amenities. Santorini's alluring beauty is highlighted at the infinity pool. Hanging on the volcanic cliff above the Aegean waters, it offers breathtaking views of the Caldera and the deep blue sea.