Luxury Antarctica  Cruise Ships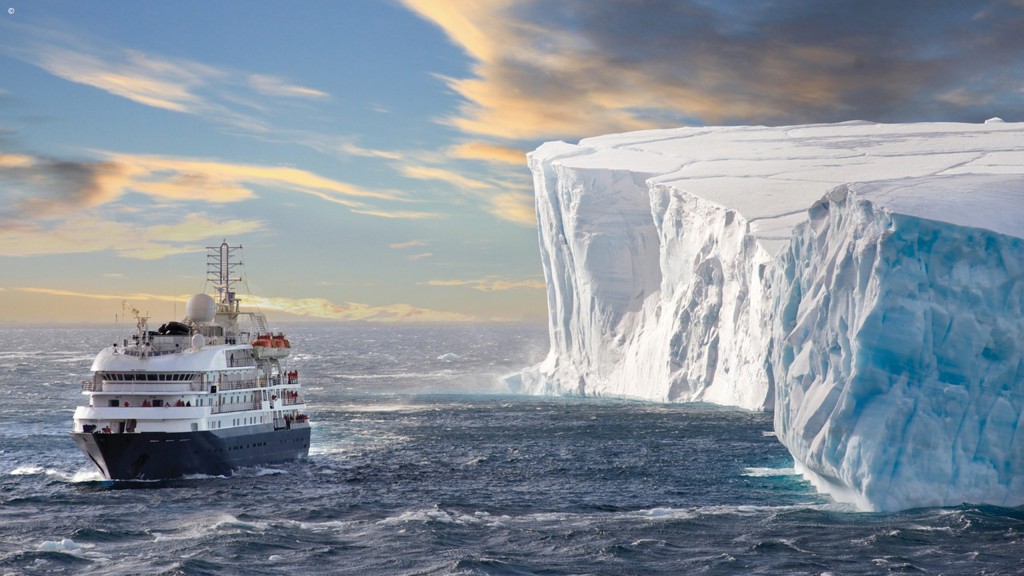 Anyone who is looking to enjoy luxury cruises to Antarctica can always pay extra for an amenities upgrade. On an Antarctica luxury cruise, you can expect to enjoy a more comfortable ride than you otherwise would on a more standard cruise, and extra comfort in Antarctica can definitely be a good thing. You can essentially go where you please when it comes to luxury travel to Antarctica, thanks to the fact that most of the luxury liners have ice-breaking capabilities. Stabilizers to help keep things steady are also customary when it comes to ships that are used for luxury cruises to Antarctica. These stabilizers can come in extra handy when you're kicking back and sipping a fine champagne at the ship's lounge or enjoying a gin and tonic in the comfort of your amenity-filled quarters.
The ships that are used for luxury travel to Antarctica tend to be spacious, though many are considered small cruise ships by cruise industry standards. Your Antarctica luxury cruise will typically have less than 200 passengers, so even though the ships might not be the largest liners in the world, there is usually plenty of room to roam around. When you're not viewing wildlife or admiring the landscape on luxury cruises to Antarctica, other possibilities for things to do might include grabbing some drinks in the lounge, getting something to eat in the restaurant, checking your email at a public internet workstation, or working out at the onboard fitness center. You can also retire to your comfortable cabin to enjoy your in-room amenities.
Start planning your Antarctica luxury cruise today, and see for yourself how rewarding it can be.
National Geographic Explorer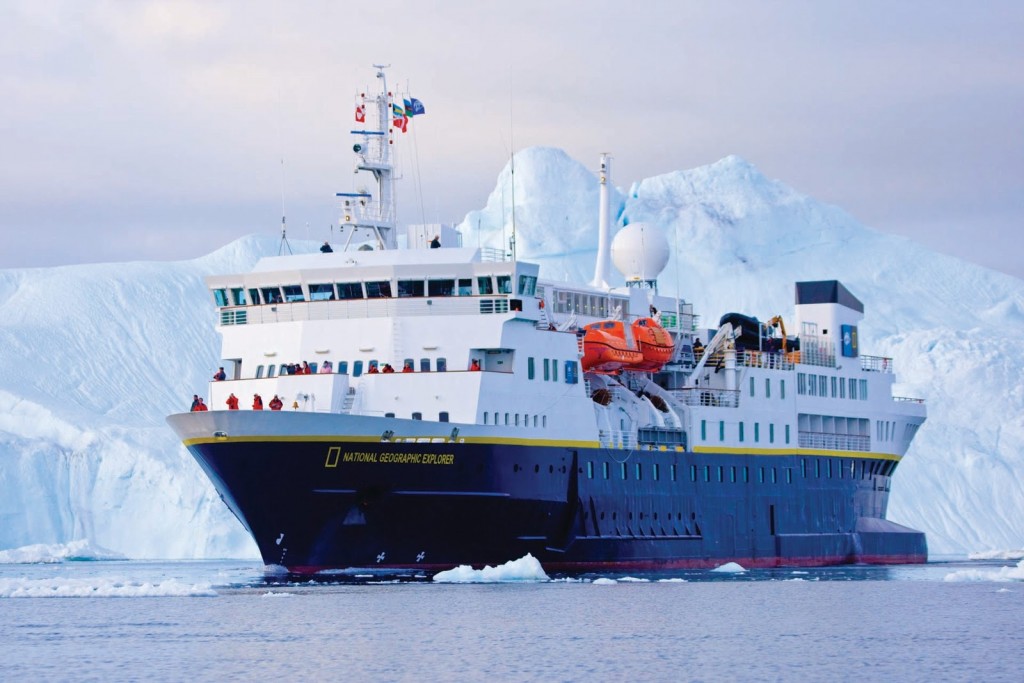 This luxury vessel accommodates 168 passengers and is one of the most state of the art Antarctica cruise ships out there! Fully stabilized and equipped with a Spa Therapist and Wellness Specialist, the National Geographic is a favorite among many. All 81 cabins have window facing views and there is lots of deck space to wander about in comfort.
National Geographic Orion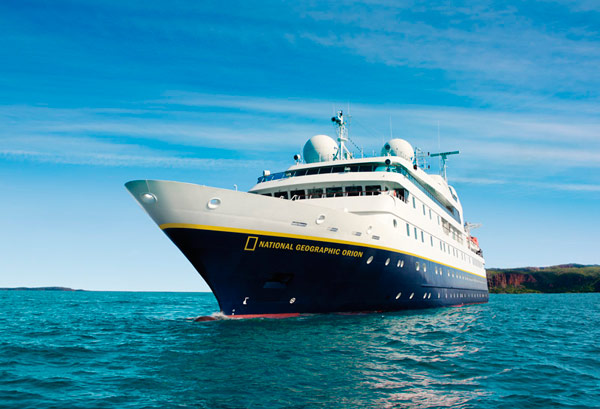 Slightly smaller than its larger Explorer brother, the Orion is very well appointed, cozy and elegant. The ship houses 102 passengers and comes equipped with a outdoor cafe, spa facility, library and dining rooms. Probably one of the most comfortable Antarctica cruise ships, the Orion is always highly recommended.
Le Boreal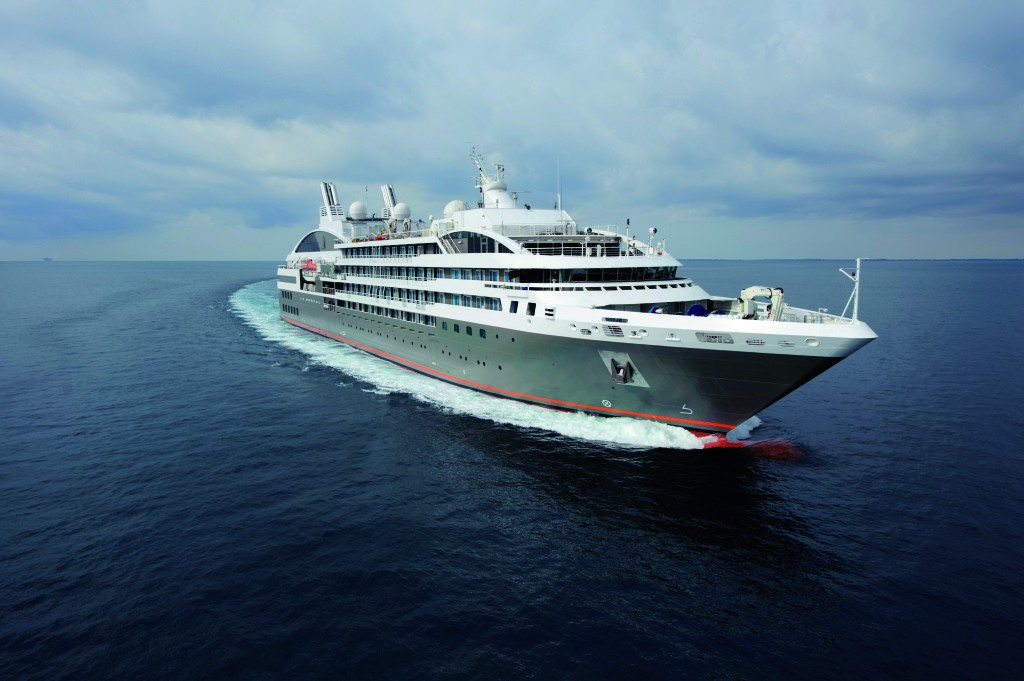 One of the more luxurious Antarctica cruise ships, the Le Boreal accommodates just under 200 passengers and comes with several restaurants, several lounges, salon, spa, steam room and gym. The decor is modern and stylish and the ship even comes with an elevator! Expect large open deck space and well appointed cabins on this luxury Antarctica vessel.
Le Lyrial
The French Connection! The Le Lyrial is very similar to its sister ship – the Le Boreal. Incredibly luxurious for an Antarctica ship, the Le Lyrial is equipped to house 199 passengers and provides excellent deck space and seating areas throughout the ship. The vessel has a spa, sauna, gym, several restaurants and lounges, lecture theater and extensive library. There is often far more non-English speaking guests on board.
Silver Explorer
Probably the most luxurious ship in the Polar Regions. The Silver Explorer takes only 132 passengers, but boasts facilities of a much larger luxury vessel. Facilities include a spacious library, fitness center, full-service spa, boutique shopping, beauty salon, Internet Cafe, sauna and two top-deck Jacuzzi's! The ship also boasts 8 zodiacs so no one ever has to wait for landings! If you can afford this cruise, this is a very cool ship.