Antarctica Travel – Where reality exceeds expectation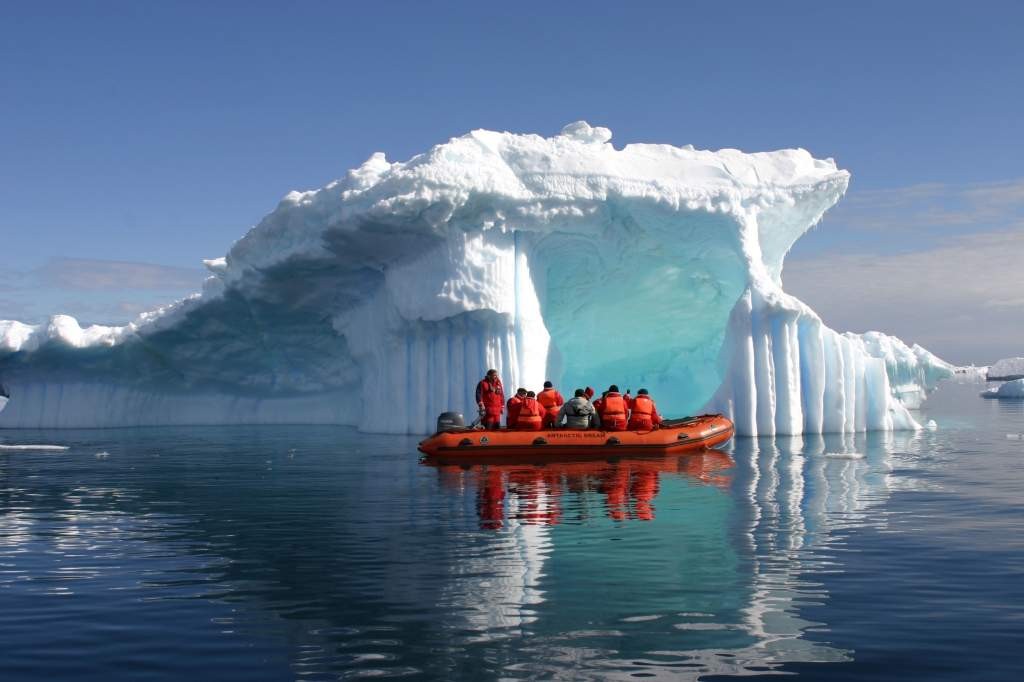 The seventh continent at the end of the world, Antarctica is a stunningly beautiful place blessed with landscapes and seascapes unlike others you may have seen. Amongst this icy splendor lives a unique collection of wildlife that is generally not stricken with shyness and frequently present in enormous concentrations.
Incredibly abundant in fauna, the southern ocean is a ceaseless struggle of survival and stealth. Minke whales, leopard and fur seals, several species of penguin and huge flocks of seabirds – including the wandering albatross – give life to this surreally beautiful landscape.
When you manage to tear your eyes away from the wildlife, the glaciers and icebergs extend an equally enthralling sight. From your Antarctic cruise ship's bow, every view is a photographer's dream and the long summer day means there is plenty of time to take it all in.
Taking part in an organized expeditionary cruise allows you to get the most of your visit to the most southern continent where you will be guided by experts who are a mixture of seasoned seafarers, ice and wildlife experts.
How long are trips?
Antarctic Peninsula trips, Cruise based – 8 to 25 days from port to port in South America, longer trips take in South Georgia and/or the Falkland Islands.
Antarctica Peninsula, Fly – Cruise trips – fly from South America over the Drake Passage and join the ship in Antarctica, fly both ways or sail one and fly the other, 6-12 days.
Eastern Antarctica – Depart from and return to Australia or New Zealand, sometimes from one to the other. 26 – 30 days, no flights to Antarctica are available in this region.
Can I fly to Antarctica?
Yes – There are Fly-Cruise trips to Antarctica whereby you can take a flight to Frei Station (Chile) on King George Island in around two hours flying from Punta Arenas, Chile. The aircraft used are usually 70 passenger BAE 146-200.
You then embark on your ship where you follow the Antarctic part of the cruise for around 6 days along the Antarctic Peninsula before returning to King George Island and flying back to Punta Arenas again.
 When and where do trips take place?
Antarctic visits are mainly concentrated at ice-free coastal zones over the Antarctic summer, the five-month period from November to March, in high summer there will be 20+ hours of daylight.
The formation and movement of sea-ice outside of these times means that from March to November, Antarctica is left to the over-wintering scientific bases and their crews.
Tourist ships possibly could get in and out earlier or later in the season, but there is the all too real danger of not being able to get to the places on the itinerary, or more importantly of being stuck in the sea-ice and having an enforced winter (for an extra 8 months or more) as has happened on scientific bases occasionally. So apart from the odd ice-breaker trip that may leave in October, tourist ships just don't risk it outside of these months.