Top 5 sights to see in South Korea
South Korea is a country that possesses unique beauty, culture and tradition. That is why there is no doubt that many people from around the world caught the charm of the land of the morning calm. And because there are so many beautiful places to see in this country, it is hard for a tourist to see them all for a limited number of days.
In this article, we have narrowed down its beautiful places; so make your pen and paper ready because this list will help you have a quick yet amazing vacation in South Korea.
Seongsan Sunrise Peak
Hydrovolcanic eruptions formed this majestic volcanic crater 5,000 years ago on Jeju Island.
A UNESCO world heritage site, the peak is famous for many things, including numerous rare plant species, but is best known for the magnificent sight of the sun rising over it (hence the name).
The climb up the peak's northwest side ridge (its other sides are steep cliffs) to the 180-meter highest point takes 30 minutes.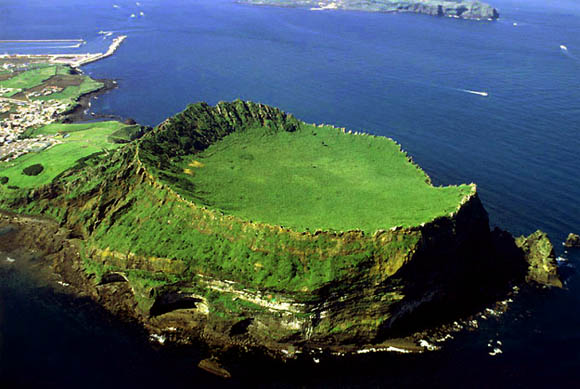 Ggotji Beach
Located four kilometers southwest from Anmyeon-eup, this cream-colored beach is the ideal place to go for a drive and watch the sun sink into the ocean between two large rock formations known as the Granny Rock and the Grandpa Rock.
Legend has it that the wife of a base commanding officer in the Shilla Dynasty became the Granny Rock when she died after waiting faithfully for her husband.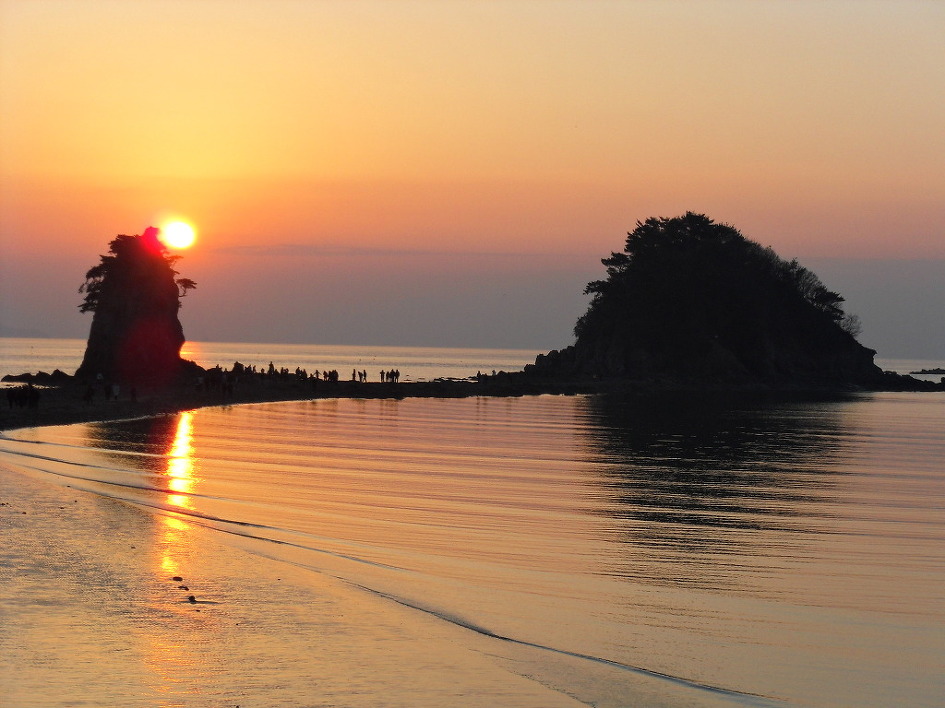 Gwang-An Bridge
Also known as the Diamond Bridge, this two-story bridge connects Suyeong-gu and Haeundae-gu and offers an astonishing view of mountains, sandy beaches, hills and city lights.
Kwang-An Bridge is not for pedestrians, but anyone can enjoy the spectacular night view of the bridge from afar; its state-of-the-art lighting system allows an exterior lighting of over 100,000 colors.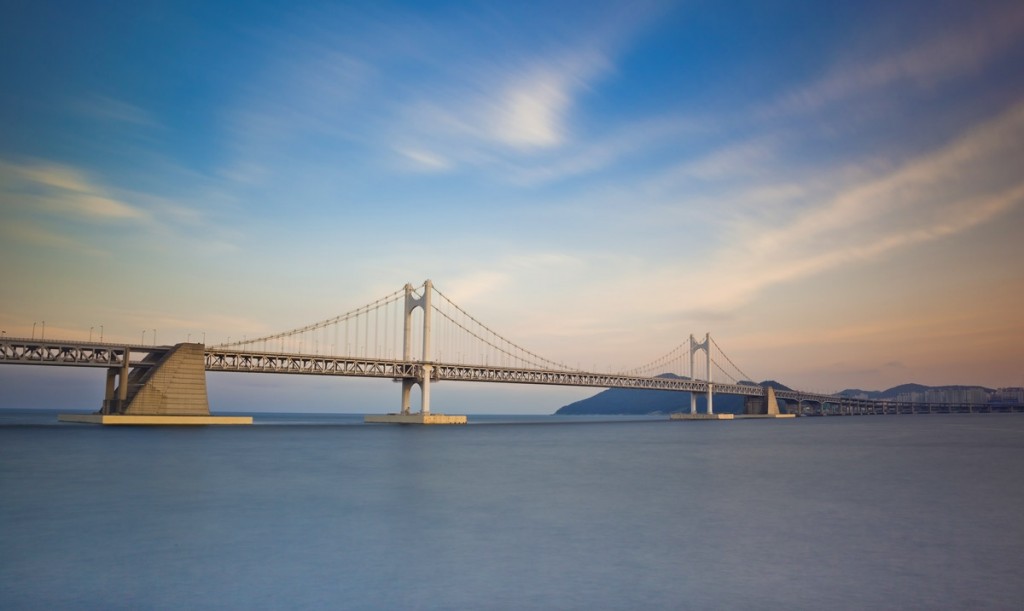 Kyeong-Wha Station, Jinhae 
This small whistle-stop bustles with tourists and amateur photographers every spring.
Cherry blossoms rain down on the train track and countless shutters click madly away as the train approaches the station under the cherry blossom tunnel.
The cherry blossom road at Yeojwa stream is also nearby for those who want more photo-ops.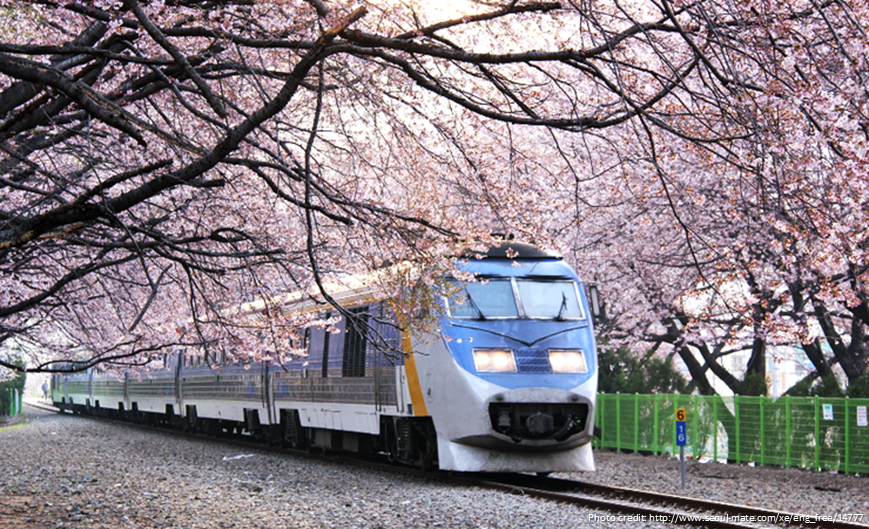 Jeungdo Salt Farm 
This treasure island (artifacts from the Song Dynasty have actually been found at the bottom of the sea) is famous for its clear seawater, soft beach and salt farms.
The magical sight of huge salt farms is not the only spectacle that can be found here; the mud flat leisure town allows tourists to experience and observe the marine life of the mud flat.