Top-10 most popular places in Malta
Malta is a fantastic sun and sea destination. If this is what you need, you will love it! You can feel the special spirit of the place walking through the labyrinth of medieval streets in the Malta's ancient capital Mdina. You can just wander around or cool down in a delightful courtyard of some typical restaurant with oleander and vine leaves on the stone walls.
St.John Co-Cathedral is one of the most beautiful places of interest in Malta. It looks as a military fort from the outside. But the interior is superb, it is decorated in Baroque style that features posh and ornate elements. Everything inside is covered with marble, gold or paint.
There are 8 chapels in the cathedral and each chapel is dedicated to certain saint of the Knights of Malta. There was competition among them for the most splendid decoration. The cathedral was built in 1570-s. You can have a look at the biggest Caravaggio's painting "Beheading of St John". This is the only painting that was signed by him. Use the audio guide while you are there.
Knights of Malta also built the Valetta Walk. It was made for the defensive purposes and served as fortification. The Great Siege of 1565 created serious risk for the island but after fortification constructions were built nobody dared to attack Malta for 2 centuries.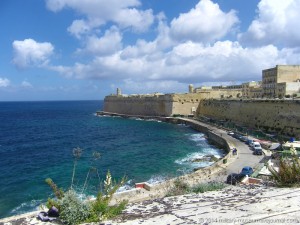 You can also visit War Museum in Malta, which is very interesting for tourists. The tours are arranged to the WWII shelter that is located below ground. Hundreds of people spent days and nights in the underground tunnels with the oil lighting on the walls when Malta was bombed during WWII.
Mdina is the first citadel capital that declined with time. It is inhabited now but it is great to explore its streets and enjoy sights of the city. You can look at the spectacular panoramic views from the Bastion Square.
The oldest stone buildings in the world are located in Malta. Prehistoric temples at Mnajdra are much older than Stonehenge: built between 3600BC and 2500BC. They were recognized UNESCO World Heritage Sites.
Visit the burial complex cut into solid rocks. Only 10 people per hour can visit it to protect it. It was built at the same time as prehistoric temples and was also recognized a UNESCO World Heritage Site.
Grand Master Palace built in 1570 is the place where Grand Mater of the Order of St John lived until Napoleon came to Malta. Now Parliament and office of the President is located at this building.
Malta falconry center is also worth visiting if you love birds and nature.
Many vacationers come for diving to Malta. There are a lot of diving centers around the country. It is very exciting to do it there. Underwater life is amazing with lots of colorful fish you can enjoy as you dive. Along with underwater landscapes, you can see wrecks that contribute to the atmosphere of the place. Some of them were placed there deliberately. About 50 thousand people come to dive to Malta annually. There are special courses for beginners that are conducted by professional instructors.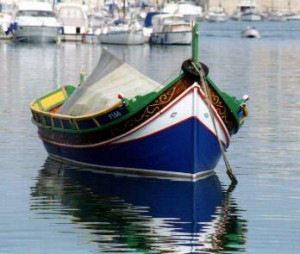 Take traditional Malta water taxi called dghajsa. In Maltese language dghajsa refers to any boat but when its name is used internationally, the form of the boat is distinguished from the rest (or just specified as Maltese dghajsa). Take a tour in a traditional Maltese dghajsa to have a better look of Malta. Hundreds of colorful dghajsas with boatmen take tourists around the harbor. You will have to pay 10 euros for half an hour per person.
There are a lot of cool restaurants in Malta with Mediterranean cuisine. Medina is a great evening restaurant in the Malta's ancient capital Mdina. If you want to spend time in some haute cuisine restaurant, then de Mondion should be your choice, which is also located in Mdina. Lovers of fresh fish and carpaccio should go to small waterside restaurant Barracuda in the area of St Jullian's of Balluta Bay. The restaurant was placed on the seashore in a villa of the 18th century. This place was visited by such famous people as Orlando Bloom, Arnold Schwarzenegger, Guy Ritchie, Claudia Schiffer and many others.
If you came to Malta for beach rest, you should regard Golden Bay – one of the best beaches in Malta with lots of space and necessary facilities. However, it can be crowded on weekends. Ghajn Tuffieha is a good alternative then. This is peaceful uncrowded beach with red sand. You will find good views for your camera if you go to spectacular rocks such as Azure Window, Blue Hole and etc.