Interesting features of Maltese cuisine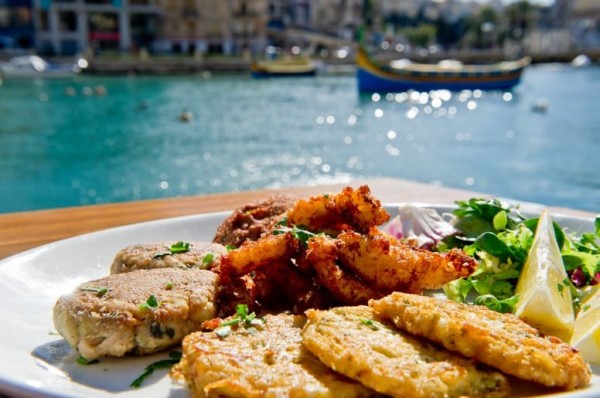 Maltese cuisine is a reflection of the history of Malta that developed under the influence of Sicily and England. However, other cultures also left their marks: French, Spanish, Maghreb, Provencal etc.
Malta is located on the trade routes and the island, certainly, absorbed everything that came from other countries. In spite of that, it did not lose its individual trait as it was not just passive recipient of things that were imported from other countries. Malta also influenced the world. The national dish is Maltese stewed rabbit (fenek) and it became popular in other countries as well.
Culinary traditions in Malta are associated to some extent with this or that form of resistance. When Knights of St John imposed their hunting restrictions, stewed fenek became a symbol of resistance and when the restriction was lifted in the 18th century, this meat dish became very popular. Malta was just on the edge of the Christian world and was close to Muslim countries. Nevertheless, the Maltese cuisine included many dishes of pork forbidden in Muslim cuisine. Eating pork was a form of self-identification for local people who wanted to distinguish themselves from other nations. Pork is added to sausages in big amounts in Malta.
Malta is very small and self-identification is vital for it. Otherwise, it would have been swept away by other cultures.
The cuisine has regional variations in Malta. Ġbejna – a small round Maltese cheese that is prepared of goat or sheep milk, and enters many Maltese dishes. When Malta entered the EU, its request was to protect its national cheese Ġbejna and European Union agreed with this condition.
Ġbejna is prepared differently and has different forms. It can be fresh, sundried, peppered or salt cured. When it is fresh it is kept as mozzarella. Sundried Ġbejna has nutted or even musky taste. Peppered Ġbejna is more piquant and sharp. It has black pepper on it. It is stored in oil or can be pickled with vinegar. Ġbejna changes its taste with aging and becomes even more piquant.
Ġbejna is used as topping for the pizza or be a filling for Maltese bread. This crusty bread is made of sourdough and is baked in wood ovens.
Ġbejna is added to pasta to improve its taste, to soup and to Soppa tal-armla – simple Maltese delicious soup. Soppa tal-armla is translated as Widow's soup. The soup is made of fresh vegetables. There are such ingredients as kohlrabi, peas, onions, parsley, garlic, potatoes, carrots, celery, cauliflower, tomato paste, chicken stock and broad beans in it. This colorful dish becomes especially tasty when Ġbejna is added to the hot mixture at the end. The taste of molten cheese is incredible in this dish.
Ġbejna is also used as a filling for ravioli just as Italians use ricotta.
Religion also influences the local cuisine. During the Lent stewed snails, stuffed artichokes and fish become popular.
The derived dishes include Timpana (baked pasta dish with beef and sauce), Braciola (grilled Italian meat), Caponata (Sicilian eggplant dish) and so on.
– See more at: http://www.eatwellco.com/2016/03/interesting-features-of-maltese-cuisine/#sthash.cHArKG31.dpuf