Hidden gems of Hawaii
Hidden gems are places of interest, which are not known widely. Despite this fact, they can improve your tourist experience and make your vacation extraordinary. If you are tired of well-trodden tourist paths, look for hidden gems of Hawaii. Such places are not overcrowded and you can enjoy peaceful atmosphere there.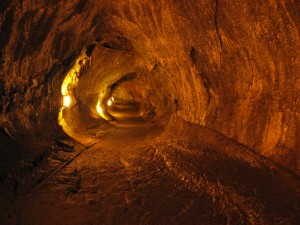 It is always interesting to explore such creations of nature as lava caves. Lava flow formed the walls and ceiling of this cave. All tourists go to Nahuku (Thurston Lava Tube), a huge 500-year old lava cave. However, less known lava caves can be of more interest. Some excellent caverns are on private property and can't be explored privately.
There are a lot of incredible waterfalls in Hawaii, which are located along the Hamakua Coast. While spectacular Akaka Falls (250 foot tall) is known to all, there are a lot of small waterfalls to please your eye.
Black sand beaches are recommended for lovers of beach rest. They appeared due to constant volcanic activity. You can find such beaches along the Kau and Puna coasts.
Almost everything grows on Kahumana organic farm. Variety of its produce is big. Visitors can come to the park and eat in the café.
Niihau is a Forbidden Isle that belongs to Robinson family. 300 Hawaiians live there and have everything necessary. You can see it from helicopter but you need a special permission to continue.
What to buy in Hawaii?
You can buy Hawaiian quilts, handmade glass, jewelry, rare koa wood bowls and other handcrafted keepsakes to memorize your vacation. All these items are made by local artisans. Also, here you can acquire designer aloha shirts or some pieces of art inspired by Pele's fire (goddess of fire). You should apply to stores and shopping malls Of Kohala Coast, Historic Kailua Village, Hillo.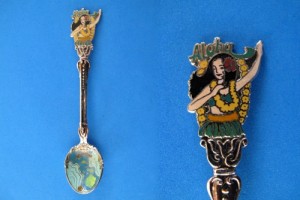 Try south Kona's Kealakekua Ranch Center, the Keauhou Shopping Center in Keauhou. If you are close to in the Waikoloa Beach Resort, you can go to The Kings' Shops with a range of high-end boutiques and luxury stores. There many dining options can be found as well. Queens' Market Place is located in Waikoloa Beach Drive. It is a great place for the whole family where they can have fun, enjoy entertainments, visit the restaurants and do shopping. But all these venues are a part of a beaten path. If you want to see more, you can go to the places, which tourists seldom visit such as boutiques and art galleries of Hawi and Holualoa. Buy some Kona coffee to bring home from vacation as well as jams and macadamia nuts from specialty store of Mauna Loa Macadamia Nut Factory. Big Island Candies sell confectionary of high-grade handmade chocolate and locally grown macadamia nuts.