Top 3 exotic islands to visit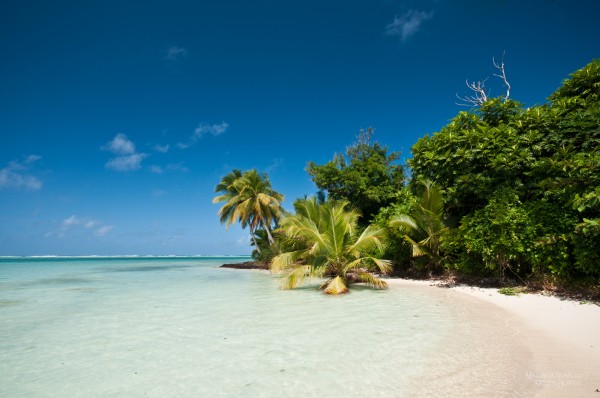 Travelling is the best investment because it enriches you, gives you relaxation and opens the horizon. This is the best thing you can do for your development especially when the destination point is so extraordinary like the places offered to you today.
The island of lemurs Madagascar
The trip to Madagascar will remain long in your memory. The island is the fourth biggest in the world. Its dramatic geography and diverse flora and fauna is worth special attention. The place is unique because many plants and species living there can't be found in some other place of the world. It refers to 90% of wild life. The diversity is so extensive that there are 103 species of lemurs only in Madagascar.
It takes only 300 kilometers to get from desert to rainforest in Madagascar so it is great to see different climates on one island.
The culture is original there and the people of the island are friendly and hospitable. The population is 22 million people of Arab, Indian and African origin that form Malagasy ethnic groups.
Malagasy cuisine is rich. You may love national beer, which is often compared with German and Belgian in quality. Plentiful fruits become ingredients of delicious cocktails and desserts with tropical flavors. Fresh oysters are offered at beaches. This dish is served with spicy sauce there.
There is absolutely stunning coastline with beaches and palm trees growing close to the water. The Indian Ocean offers many options for entertainment such as snorkeling, swimming, surfing etc.
The island of glaciers Iceland
Iceland is another extraordinary and incredible destination. It is located in the middle of North Atlantic and if you go there in summer you will have daylight 24 hours a day! There are many interesting things the tourists may like there, for instance, Northern Lights (you should go in autumn to see the phenomenon), the volcano with a hard to pronounce name Eyjafjallajökull. I am not sure I can do it correctly! If you remember, this volcano stopped the air traffic once.
Enjoy the view of remarkable glacial coast, which was the setting for Games of Thrones series filmed in Iceland. The visitors are intrigued over captivating Viking culture.
Iceland is a mecca for nature lovers. Its breathtaking views of northern beauty are worth seeing.
You can also enjoy hiking, biking, glacier tour, horseback riding, rafting, kayaking and many other popular activities in the fresh air.
What else you can do in Iceland:
You may love Vestmannaeyjar islands that can be reached by ferry.
The Golden Circle is one of the main highlights with its hot springs, geyser eruptions, and stunning waterfalls.
Take a guided walk on Sólheimajökull Glacier known for its beautiful scenery.
Relax in the blue lagoon with heated powder blue water.
Bright and memorable New Zealand
New Zealand is one of the spectacular destination points. The trip is going to be long if you choose this place but it is worth it! Make a memorable trip of a lifetime to see diversity of unspoilt scenery. There is much to explore in New Zealand starting from beaches and subtropical forests to glaciers and mountains. Try the most popular outdoor activities:
Diving lets you explore marine reserves, reefs. The marine life is diverse. The tourists look for tasty crayfish that abounds there.
Bungy jumping is the activity first commercialized by NZ tourists sector.
Kayaking organized tours let tourists explore the country's wild nature. Exciting trip is expecting you.
White Water Rafting is done under supervision of professional trainers. This is one of the most exhilarating activities in the country with lots of rivers.
The local citizens are called Kiwis. They are welcoming to tourists. There are plants and animal species that can be found in New Zealand only.
There are also many great wineries here where tastings are arranged. New Zealand's wine is amazing.