Galapagos tours, what to see and where to stay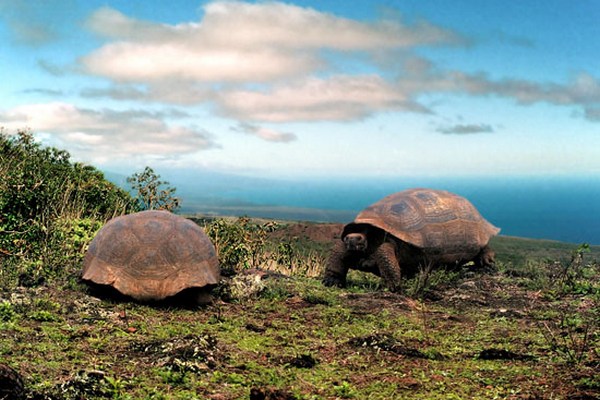 If you want to find a place that overflows with wildlife, you should visit the Galapagos Islands. This remote archipelago is known for its lush green vegetation, fantastic tropical beaches, and cactus forests. The Galapagos change your vision about the world. If you look for typical tropical paradise, this is not exactly the place that can offer this for you. Some of the islands do not have vegetation at all. In spite of it, this is the most exciting place where you can find the unique ecosystem. Thanks to the conditions that are present there Charles Darwin was able to form the evolutionary theory.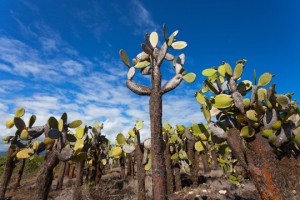 The Galapagos Islands are composed mainly of volcanic rock. This is a comfortable place for many species to lay eggs and you have a unique chance to see unusual animals there that are endemic to the island. Migrating giant tortoises produce the biggest impression upon the visitors as a rule. They can observe these majestic creatures in their habitat, not locked in a zoo.
It is great to explore rich underwater world of the Galapagos. Its diversity is explained by unusual conversion of ocean currents. Due to the chilly temperature of water penguins can be found in Galapagos. You can also find sharks and sea lions on almost each island.
The peak season begins in mid-June, continues till September, and then lasts from mid-December till mid-January.
Snorkeling, kayaking, trekking are just some of the activities that are offered to the tourists.
Visit Darwin Research Center where you can see rare species face to face. There are remote wildlife reserves in Galapagos and active volcanoes, for instance, Sierra Negra on Isabella island.
Look at playful marine mammals on La Loberia beach located on San Cristobal Island, visit El Chato Tortoise Reserve, rent a bike to explore the area.
Where to stay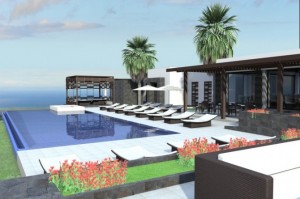 The Pikaia Lodge is located on the east of Santa Cruz Island. It offers a new concept of luxury eco-adventure. This is a good option if you seek for natural wonders. Here you can find the highest level of comfort and luxury services. Small groups deliver the programs for land and marine excursions.
The hotel is located in the center of Santa Cruz and this affects the tour concept. The beaches and the National Park are close and can be easily reached.
The Royal Palm Hotel is a 5-star hotel located in the highlands of Santa Cruz. It was created to complement the natural environment. The guests of the hotel can enjoy trekking through lava tunnels. Watching blue-footed boobies is also very popular there. You can rent a room or highland villa. Visit Tortuga bay to see diverse birds, Galapagos crabs and marine iguanas.
Angermeyer Waterfront Inn is a remarkable hotel created around the Gus Angemeyer's cave, which was home to the early settlers of the Galapagos. There is private pier there. The hotel offers 16 unique rooms for its guests.  This place reflects the Galapagos spirit due to its closeness to nature and use of natural materials. Historic Angemyer cave has a cozy bar and lounge with original fireplace.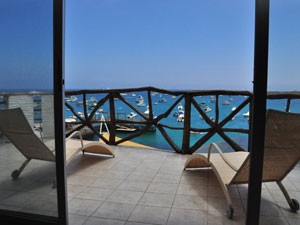 We can't also skip hotel Miconia with its big windows, modern decor and arched ceilings. It features spa pool, social area with hammocks, and big equipped gym. Shipwreck Bay is only 300 meters away from here.