Key fashion trends of fall/winter season
Every time the fashion week is over we get inspiration for shopping and new images noticed on the runway. Now we should care about autumn wardrobe before the season starts. Determine the basic fashion trends for fall 2014 to make it easier to find trendy clothing for the coming season.
It will not be an exaggeration to say that following the trends of the fall 2014 let fashion-minded customers buy comfortable and even cozy clothes. The homely manner of design always comes out in the year of crisis when people need some solid support so they prefer to buy such things.
I would point out not the separate trends but the trends within one direction.
Just have a look at Astrakhan fur chosen by many fashion designers, choice of soft materials such as velvet, trend of layered knit, modern muffs that look like purses and blanket coats offered by diverse fashion houses.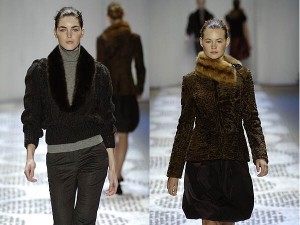 By the way, Burberry offered the best ones. Some people scratched their heads when they say that and called that the unpredicted trend but actually it is not. Jackets resemble simple throw blankets give us cozy feel. Those who want to create some shape can cinch at the waist. So you will be able to enjoy fuzzy texture and comfy design in the autumn. Fashion is especially pleasant when we forget about inconvenience.
Another interesting trend this season is referred to colorful arts you will see on the clothing. Interesting texture and design, embroidery, prints and collages that feature animals and birds look not that sophisticated even simple but there is some innocent and pure beauty about it.
Many collections included the designs of the 60-s therefore you can include mini skirts and knee high boots to your wardrobe again.
While some designers preferred the trend of mini others (for instance, Alexander McQueen) decided to go different way and choose maxi instead or oversize trend to be more precise. It is a perfect solution for all those who can't afford the opposite and have to hide extra weight. But do not stick to it too long! Fashion comes and goes but your shape remains with you. Time will come when the trend goes out of fashion and you should be ready for it. But now you can say hello to huge sweaters, coats and pants.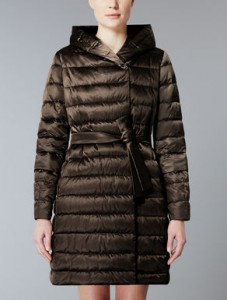 In connection with this puffer jackets also entered the scene. This is, certainly, very practical choice for customers but nobody expected to see puffer jackets on the runway! Max Mara and Fendi were not confused by this fact when presented them as something at the height of chic!
Northern décor and Fair Isle knitting technique looks nice as a trend this autumn. A homely look is guaranteed. It was first became popular in 1921 after the Prince of Wales wore the Fair Isle tank tops in public. Since that time patterns with palette of several colors are highly appreciated by customers. This fall there will be more followers of the trend after Burberry, Tommy Hilfiger and Emilio Pucci included such sweaters and jackets into their collections.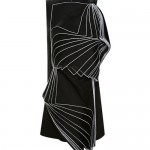 One of the most unexpected trends of this season is dresses over pants. Giorgio Armani and Kenzo joined the trend with pleasure. Variations of the layered look can be very impressive!
3D millefeuille dresses from Christopher Kane look fantastic so the designers decided to conquer the 3D dimension.
Doesn't it seem to you that designers decided to remove all boundaries this year? Exaggeration is noticed in everything they do. Some trends are quite surprising such as graphic fur. Designers decided to play with colors and make a pattern on the fur. It is a good solution to refresh the old trend in such an unusual way. Every person can select the faux-fur variety he prefers for his wardrobe.