Top 5 Super Luxurious Women accessories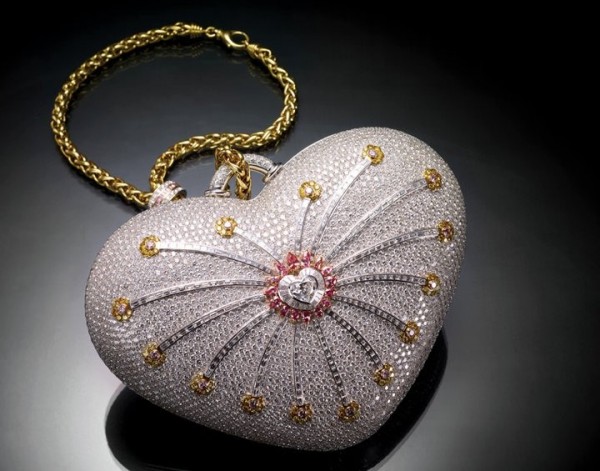 Some people have fetish for expensive accessories. It seems that women never get enough of jewelry and shoes. As a rule, most expensive accessories have sumptuous style and are loved by customers for sophisticated design.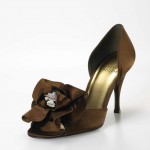 Such shoes are made, for instance, by Stuart Weitzman, an iconic designer. Many Hollywood celebrities wear his models on red carpet events. The designer also acquired fame for creation of the most expensive shoes. Rita Hayworth heels are decorated with precious stones: diamonds, sapphires and rubies. The price is 3 million dollars.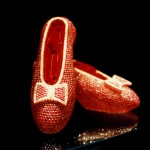 3 million dollars is really a fantastic price tag, so it should be something extraordinary – like a piece of fairy tale. Magical ruby shoes like the ones Dorothy wore in "The Wizard of Oz" can be a good example of exclusive thing. Ronald Winston recreated the model to celebrate the anniversary of a famous Metro Goldwyn Mayer's film. Ruby shoes are decorated with 1350-carat authentic rubies and 50-carat diamonds.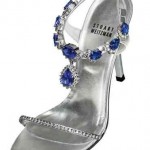 The other expensive model of the Tanzanite Heels from Stuart Weitzman is worth 2 million dollars. High price is explained by material that was used for it: the silver leather. The shoes feature platinum framing with diamonds and tanzanite gems. The model can boast of 28-carat diamonds on front straps and 200-carat tanzanite gems. The price of Stuart Weitzman's elegant shoes is 2 million dollars.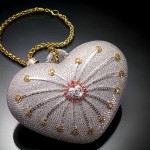 Speaking of accessories, we should not forget about women's bags that can beat the most expensive shoes in price. For instance, Mouawad 1001 Nights Diamond purse in oriental style was even officially certified from Guinness WorldRecords as the most expensive handbag in the world. Itcosts 3,8 million dollars. The purse of gold is encrusted with diamonds. There are 4 517 stones in Mouawad 1001 Nights Diamond purse: 105 of them are yellow, 56 stones are pink and the rest 4 356 stones are colourless diamonds.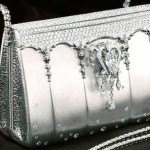 Though Hermes Birkin Bag by a Japanese designer Ginza Tanaka is two times cheaper, the handbag costs a whole fortune! A heart-shaped item costs 1.9 million dollars and the price is explicable as the accessory is made of platinum. Besides, it features more than 2000 diamonds. The item is a combination of a bag and jewelry. Remove the strap of diamonds to get the jewelry and wear it as a bracelet or a necklace. There is also a removable pear-shaped 8-carat diamond that can be used as a separate accessory.