Sydney: places worth visiting
About 2.7 million tourists come to visit Australia annually: many of them visit Sydney and its suburbs. Some of the suburbs became inner city suburbs as the city grew and developed such as the Rocks. Many historic and themed pubs can be found there as the history of Sydney began at this place.
There is much to see and enjoy in the suburbs of Sydney. Tourists like to have rest on Bondi Beach in New South Wales that is located 7 kilometers away from the centre of Sidney. In spite of being a suburban territory Bondi Beach is popular commercial and residential area with many cafes, hotels and restaurants. It is a place where numerous festivals and events take place. Bondi is an Aboriginal word that means 'water breaking over rocks'. Bondi Beach is one kilometer long. The southern part of it is used for surfboard riding. There is safe swimming area here: such areas are marked with yellow and red flags. Underwater shark net protects the swimmers from dangerous sea creatures. Fairy penguins, whales and dolphins are sometimes seen there.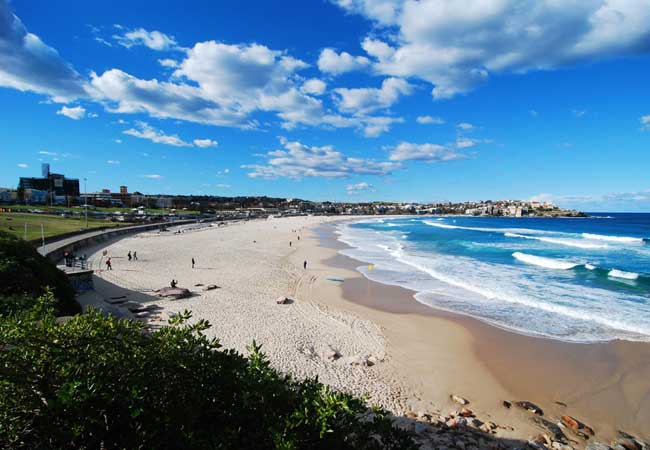 You can get acquainted with wild life of this continent in Taronga Zoo – the biggest zoological garden of Australia.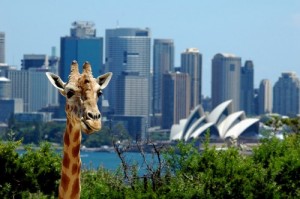 The zoo takes 1.2 hectare. Huge collection of native wild animals and the most exotic species can be seen there. There are Australian Fur Seals, Australian Sea Lions, New Zealand Fur Seals, Leopard Seals, Pelicans and Penguins in the Zoo. One can even enter the enclosures for a small fee and take pictures. The visitors can enjoy spectacular views on the harbour from there.
If you want to have a close look on the sea creatures you should visit Sea Life Sydney Aquarium. You can take a tour of underwater life around Australia coastline. It is located in the Darling Harbour and houses more than 13 thousand animals. There are 14 themed zones in 60 meters of underwater tunnels.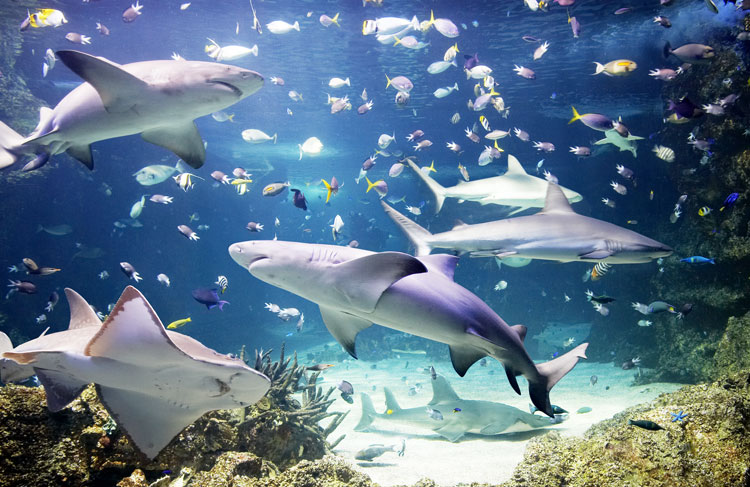 You can also visit Sydney Olympic Park built for 2000 Olympics. Now it is used for cultural and sporting events such as Sydney Festival and Big Day Out.
One of the most popular parks in Australia is the Blue Mountains National Park. This is an amazing place. Tourists can have short trips and get to impressive lookouts above waterfalls and cliffs. Those who want to stay longer there can have longer trips to the remote parts of the park or be involved into popular activities such as mountain biking or canyoning.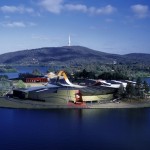 If you want to learn more about Australia Australian Museum with its exhibitions "Indigenous Australian", "Skeletons: Framework for Survival, Birds", "Insects", "Mineral Collections", "More than Dinosaurs" and "Biodiversity: Life Supporting Life" is worth visiting.
The main attractions around Sydney include Australian National Maritime Museum, Bondi Shark Museum, Powerhouse Museum, Discovery Museum: The Rocks, Australian Heritage Fleet, Art Gallery of NSW and many others.
Art Gallery of NSW has a rich Australian collection looking at which you can trace the evolving traditions of the past 200 years. You will see how the perception of nation changes with time and how the native surrounding affected the European settlement in Australia. This is interesting experience you will not be able to get at some other place as Australia is unique in its history and geographical position. The cultural heritage should be explored with this idea in mind.