Modern trends for home accessories 2014
 
Home designers always try to guess the trendy colors of the coming season. They look at the runway, take information from auto manufacturers, trade shows and other spheres to predict it. They make conclusion on the basis of the result. Everything that happens in the present world shapes the tastes of the society. Though neutrals are in large purchases, of trendier colours are preferred now, especially for accent accessories.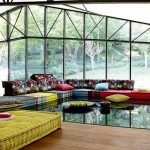 All experts note that chocolate brown is on the wane this season, in spite of the fact that brown is still widely used.   Lighter hues change their appearance: mocha, cinnamon colors come instead. Gray colour becomes metallic or acquire pearlescent accent.
There is a trend that is called "chameleon décor". It means that there is no one definite look and home owners choose versatility instead of it. On the basis of this neutral background the person can use different accents and make changes in the house.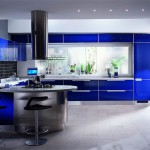 Navy blue color is a popular trend of 2014. Different shades of navy blue are used for furniture, home décor accessories, photo frames and other details.
If some time ago beige color was in fashion, now we can say that time of this color is over. Everything is done to make the interior more interesting and bright. Blossoming prints are used to make the interior more versatile. Printed flowers blossom everywhere in the interior of the house. If you combine these prints with other graphic patterns you will get a contemporary design.
The colors of the year include rich and saturated colors like blue navy as it was mentioned above to brighter shades, for instance, cobalt. These colors will be the main colors in the design of the coming season.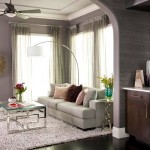 Dramatic and glamorous interiors are in fashion. The walls can be dark, for instance, therefore metal accessories look so spectacular on this background. These stylish backdrops improve the interior. As for the metal accessories, different approach is going to be used this season. You do not have to stick to, let us say, silver only for combination of different accessories.  Different types of metals can be combined to create mash-up. In this way, silver will look perfect with gold.  The latest trend materializes also in the innovative materials.
Honey-tone woods are also among the top trends this season. Walnut, cherry and oak will refresh your home.
Modern and eclectic décor has long been in fashion but people love to return to traditions therefore traditional style is welcomed.  People feel comfortable when they go back to tradition. Probably, comfort is something they need so badly in the present day world.
Vintage accessories attract much attention this season. Beautiful old pieces can be combined with modern ones. Many persons prefer to buy vintage as vintage accessories look more respectable and valuable, while the price is cheaper. However, luxury antique pieces are worth tons of money! Such accessories add extraordinary atmosphere to your place. Vintage lamps are more beautiful and elegant so the interior becomes nicer with it. You can make the ambience of your house cozier and more stylish buying the vintage accessories.
Layering makes the interior versatile. At this, diverse materials and textures are combined. Metals are mixed with fabrics, woods to deliver excellent ambience.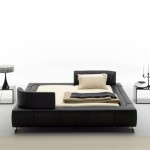 Black and white never goes out of fashion but this season it is going to be on its peak! There is some Scandinavian chic in this color palette.
In addition to it, saturated colors rich fabrics enhance the interior greatly. They include velvet, suede, textured corduroy, which look sophisticated. The durability of fabric also contributes to its popularity.