Best Luxury Hotels in Maldives
Maldives is one of the best destinations for holidays, honeymoon and diving. This island nation is lost in the middle of the Indian Ocean just below the equator. Geographically speaking, Maldives is archipelago in South Asia located a few hundred miles south of Sri Lanka and southwest India. If you are travelling from South America or the US it could be a far travel, but it's definitely worth it! This beautiful country consist of atolls, small ring shaped coral reefs surrounded by turquoise lagoons.   Over the centuries this part of the world was dominated by Portuguese, Dutch and British Empires. Today Maldives has it all: luxury hotels, white sandy beaches, amazing marine life and distinguish cuisine. Elite Club Ltd. picked the best luxury hotels for honeymoon, romantic getaway and family vacay.
Top 5 Super Luxury Resorts in Maldives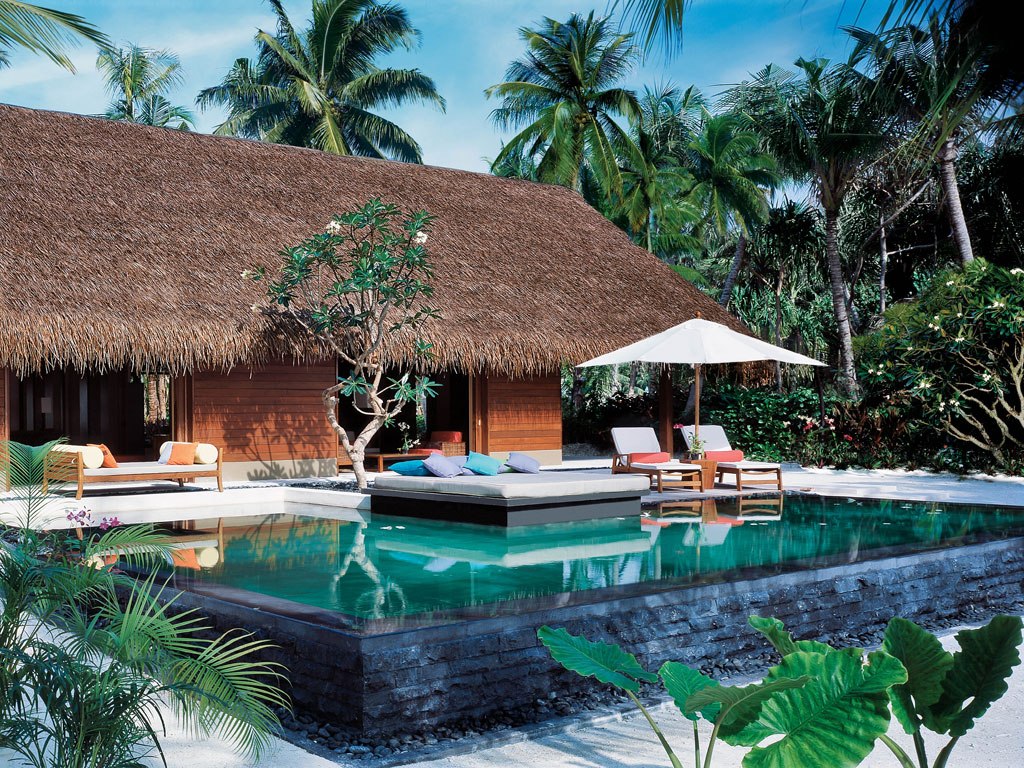 One & Only Reethi Rah
This hotel is ideal for a romantic trip, as well as family and friends get together. It's a big island, located only 40 minutes away by boat from the main International airport at Male. Luxury is in every detail: bungalows are perfect blend between traditional Maldivian and classic interior, attention is paid to mini bar and menu preferences, all staff speaks great English, SPA is state of the art. If you want to b left along, you can easily do so. Bungalows are allocated very far from each other, so it feels like you have a private beach. But if you want to have a party, every night there is entertainment in the main lobby, there are many restaurants and lounges to choose from, and you can also enjoy barbecue on the beach. It is the Ultimate Number 1 Hotel in Maldives.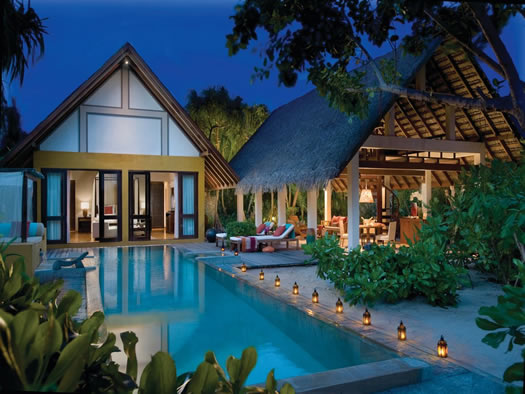 Four Seasons at Landaa Giraavaru
This Maldivian atoll is spectacular for two main reasons, location and impeccable service. You have to take a small sea plane from male to get to Landaa Giraavaru. If you are a fan of Four Seasons, there is nothing else to add. It's all there, in reputation, years of improving and perfecting the service and customer satisfaction. This place will blow your mind. Its calms, vibrant and exciting at the same time.
Hufaven Fushi
It's the only hotel in the world that has an underwater SPA. This superd hotel is an ideal place for a romantic getaway with a loved one.
Shangri La Villingili Resort & SPA
This is the largest island in Maldives. It's the only resort in the Indian Ocean that has a golf course. The hotel caters to families and honeymooners equally, it's a beautiful place to relax and enjoy the quality time with your loved ones.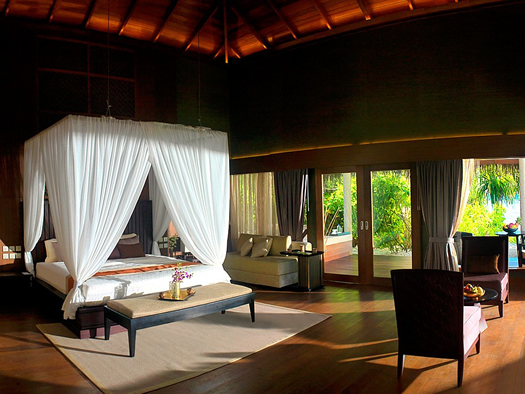 Jumeirah Dhevanafushi
Jumeirah brand is all about first class service, taking care of loyal customers and providing de luxe accomodations. Tiny Island in the South Atoll is a perfect place for escaping the world with your partner. It's romantic, delicious and simply luxurious.