Top Five Country Getaways in North West Europe
Continental and mild climate of north-western Europe promotes amazing landscapes with green pastures, mature trees, and colourful palette of grassland. In-land North West Europe has a distinguished flora and fauna with Alps, glossy lakes and cold mountain rivers. England, Scotland, Switzerland, and Germany are popular destinations for country getaway where you can enjoy picnics, fishing, hunting and golf. This issue is dedicated to the luxurious lifestyle in the European countryside because crisp air and breath-taking country landscapes promote many fun activities and create room for special country fashion.
If you are tired of a loud buzz and extravaganza of the big city, country getaway may be the best option for a holiday among the country hillside, forests and the sounds of the nature. No matter where you go to Germany, Switzerland, Scotland or England, you will find fascinating history, first class service and amazing deluxe accommodations. But first of all, you will be so close to the nature where you can experience the best of the country lifestyle. Horseback riding, natural spring's treatments, simple walks among waterfalls, or fishing in the lakes, this type of holiday is a spiritual experience. Elite Club selected the best country hotels and castles in North West Europe where you can get close to a nature and enjoy the best country activities.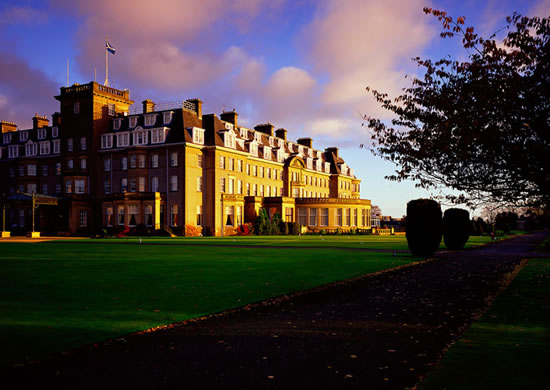 1. The Gleneagles, Scotland
Established in 1924 this stunning hotel is world famous country getaway for golf, SPA retreat and activities. Daily Telegraph in 2013 called The Gleneagles the best golf resort in the world. You can enjoy an impressive array of activities on over 850 hectares of Perthshire state. The hotel offers shooting classes, fishing, gundog school, horseback riding and off road courses. If you are into relaxing or fitness, you can treat yourself to the outdoor heated pool, cycling, tennis courts and the gym. The best suite in the hotel is Lochnagar Suite that features two bedrooms and a fabulous sitting room with breath taking view of the Ochil Hills. The hotel also offers Glenmor Village cottages for rent that are considered the most sought after country holiday property.
2. Beau-Rivage Palace, Lausanne, Switzerland
Since 1861 this fabulous and grand palace has been home to crème de la crème of business and royalty. Coco Chanel, Victor Hugo, and Nelson Mandela have stayed at this neo baroque palace. Hotel is decorated with 18th century frescos, Empire furniture, bronze chandeliers and fine fabrics. It is true luxury in the middle of the Geneva Lake. Stay at the Royal Suite and enjoy the ancient mouldings, majestic curtains, Jacuzzi and spacious terrace with the view of the Alps and the Lake. Beau-Rivage Palace offers many options for gastronomic dining and luxurious SPA treatments. One of the distinctions of this location is that Lausanne has many cultural activities such as Opera, Ballet and Hermitage foundation that features fine arts. Great place to combine country entertainment with a bit of posh culture.
3. Park Weggis, Lake Lucern, Switzerland
This luxurious hotel located at the steps of the Alps on the shore of the Lucern Lake. Park Hotel Weggis was founded in 1875 as «Hotel Bellevue» and the main building has the architecture style of art nouveau. Today, this wonderful country castle has a new modern wing, gastronomic restaurant, impressive wine cellar and state of the art wellness SPA center. Spacious suites are decorated with classic and art deco touch. Mark Twain Suite offers two bedrooms, and a terrace with spectacular view of the mountains. Enjoy swimming, boat ride, fishing, or hiking. It's amazing getaway for a SPA pamper and a great place to soak up the sun in the heart of the Switzerland.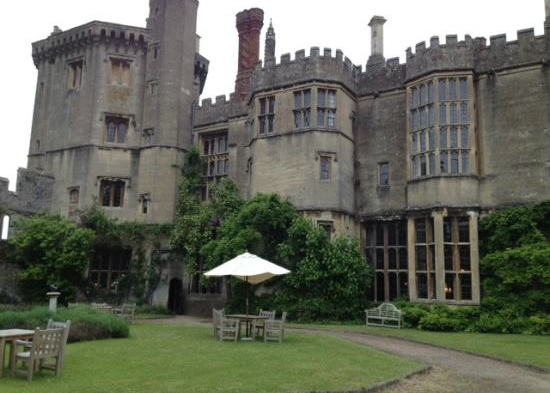 4. Thornbury Castle & Tudor Gardens, England
The website mission statement says it all: "Kings and queens have stayed here and now you can too". This private and impressive castle has rich history and true luxury setting. 3rd Duke of Buckingham built the palace in 16th century, and today we can enjoy gastronomic food in the modern setting and yet feel the royal ambience in the Tudor hall and historic parkland. The castle has many attractions including Windmill City Farm, Tumpey Green Equestrian Center, Old Down Country Park, and Bristol Zoo.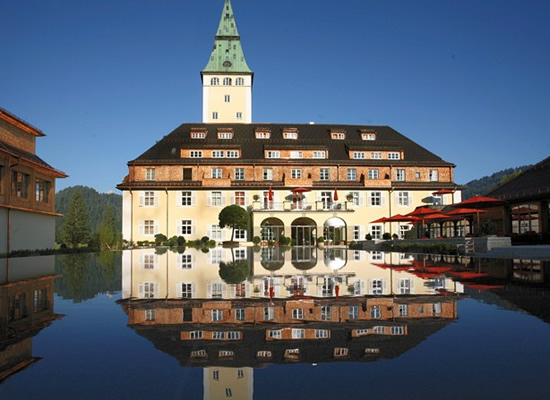 5. Schloss Elmau Luxury Spa & Cultural Hideaway, Germany
Schloss Elmau Luxury Spa & Cultural Hideaway is a luxury Bavarian castle and a nature sanctuary. Hotel offers five restaurants, posh SPA, regular jazz concerts, and many sports. Explore mountain bikes, or rowing on Lake Ferchensee, wind surfing, kayaking or horseback riding. Schloss Elmau is famous for a luxury golf course. In the winter you can ski and play curling. You can hike the mountains and discover the castle of Kind Ludwig II or Hunting Castle. The hotel has been renovated in 2007 and today it represents one of the best hotel palaces in German countryside.