The Country Wardrobe
You will require a special country attire if you wish to look good in a saddle or simply enjoy walking in the field. British brands became shorthand for opulent luxury; they have history of craftsmanship for best country clothing. Elite Club reviews top 3 brands that make bespoke shoes and clothing for horseback riding, hunting and fishing. Make sure you have the finest bespoke & made to order field coats and boats, rain jackets and luxury accessories.
John Lobb
Since 1866 legendary bootmaker John Lobb has been making the best bespoke boots for gentlemen. Mr Lobb had his training experience making boots in Australia, however, in London he established himself as a premier boot maker offerings his products to crème de le crème of Europe. His success led him to Paris, where he opened a store in 1902. In 1970s the company was acquired by the Hermes Group and ready to wear boots became available from the Paris arm of the company. John Lobb produces the finest shoes and timeless boots; each pair takes many weeks and 190-step manufacturing process to produce handmade shoes.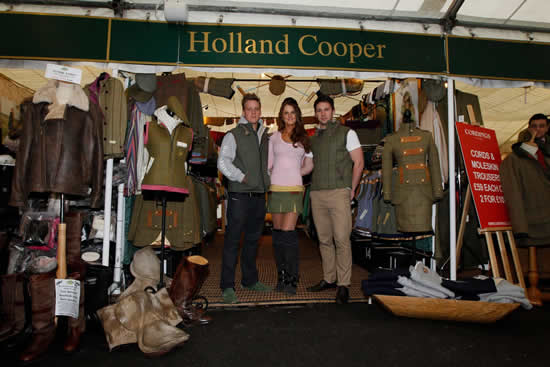 Holland Cooper
Holland Cooper is known for its luxurious tweed fabrics and hand cutting and making all tweed garments in the UK. The company offers bespoke service where clients can choose from an array of exclusive tweeds, Ostrich skin and fur to create a quintessentially British look and a one of a kind garment.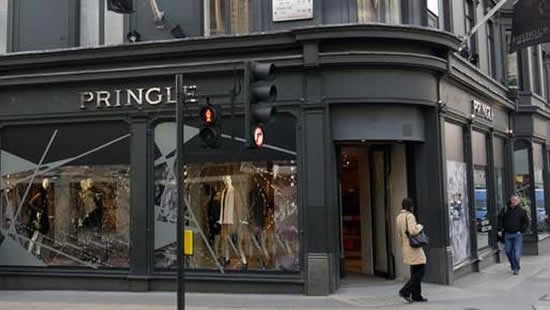 Pringle of Scotland
Pringle of Scotland is a luxury producer of the best knitwear in the world since 1815. Robert Pringle started to produce finest cashmere in 1870 and with a designer Otto Weisz the company attracted customers such as Brigitte Bardot and Grace Kelly. The brand has contributed to the British fashion by transformed the golf cardigan creating the twinset that became the British style icon. Today, Pringle of Scotland continues to produce finest knitwear, textural effects and clean architectural shapes. David Beckham and Madonna are the fans!