Gourmet Stores Around the Globe
I love the idea of online gourmet food shopping. In a matter of hours or days you can have the best French, Italian, Spanish and Russian delicacies at your door without even leaving the house. One of the best online gourmet stores is Marky's. Try Italian Winter White Truffles Puree for $54 or Kaluga Caviar 'Malossol for only $2880 a pound.  Jamon Iberico de Bellota, 4-8 oz/100-200 gr will cost you $113. If you are travelling to Europe or Asia you can find amazing gastronomic stores where you can shop for exquisite and one of the kind ingredients.
New York
Dean & DeLuca is a chain of upscale grocery stores founded in 1977. Since then New Yorkers can enjoy the best gourmet goodies from around the world. Other great boutiques, stores and markets are Despana, Zabar's Grocery, Murray's Cheese Shop, and Wild Edibles.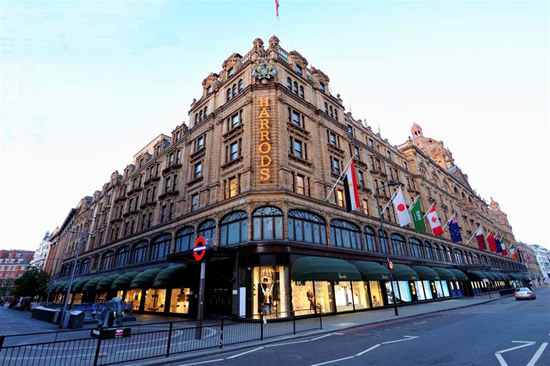 London
Harrods is the best location for gastronomic shopping. You can sample, you can smell, you can simply enjoy the view. Under one roof you can find everything you desire: seafood, high end meats, truffle, caviar and fresh exotic fruits. London's Fortnum & Mason is a unique and beautiful store. Fortnum is renowned for exclusive wines, fine foods, hampers, and teas. Caviar House has the best caviar selection, and Gail's bakeries sell a range of artisan breads, cakes and pastries. For special wine check out Berry Bros & Rudd.
Paris
Fauchon in Paris is a legendary brand and the reference of the food luxury. Galeries Lafayette is home to Lafayette Gourmet where you can also find best French specialties. Other gourmet shops to visit are La Grande Épicerie, best caviar is in Petrossian, foie gras at Le Comptoir de la Gastronomie, fresh bread at Le Moulin de la Vierge. Best cakes and tea in Paris are at Bertrand.
Singapore
Try these shops: Gulina Gourmet Boutique, Four Seasons Gourmet Market, and Jones the Grocer.
Moscow 
For best Russian ingredients and foreign delicacies visit Eliseevskiy, Gastronom No 1 and Globus Gourmet. Kauffman Private Collection has the best selection of luxury vodka.