I Love Dior
France has given the world gastronomic cuisine, exquisite wines, Perrier water and many stars in art, music and film. But country's fashion has been a quintessential trademark and splendour for over a hundred years. Many exclusive brands have been born in France and they play a key role on the global luxury market. Louis Vuitton, Chanel, Hermes, Dior, Celine and Christian Louboutin are the jewels of the French fashion industry.
South of France offers a wide range of high end boutiques. Elite Club recommends stopping at DIOR to check out the latest collection of Lady Dior bags and the jewellery line Le Bal des Roses.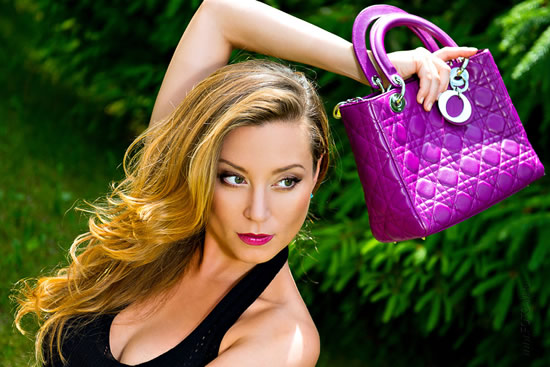 Lady Dior Summer Colours
Timeless, fashionable and exclusive Lady Dior bag has always been the objects of desire for decades. Sensual actress Marion Cotillard presented spring/summer collection in 2013 in the mysterious campaign of chic and enigma. Christian Dior bag Lady DIOR is a work of art, a statement of elegance and the spirit of class. Lady Dior has a great balance of sexy and old fashioned; this tote is a great evening accessory and an everyday friend. The new spring/summer colours and exotic leathers highlight the dashing style of the brand. One of my favourites is Mykonos blue colour that comes in python and bright red in crocodile leather. Must have is the three dimensional flowers, bicolour and the bright neon pink in patent leather. These colours are full of sunshine, tropical extravaganza and summer fun.
Accessorise with Dior Joaillerie
Christian Dior's favourite flower rose became the queen of the jewellery collection Le Bal de Roses created by Victorie de Castellane. The collection is the tribute to Monsieur Dior and charming, delicate women dressed in stunning gowns for the ball. Twelve magnificent roses are the perfect union of imagination, sensuality and Haute Couture. These flowers hypnotise you and take you to the other dimension, to the world of beauty and allure. One of the most exquisite pieces is Dior Fine Jewellery le Bal de Mai, a necklace that features white and yellow gold, emeralds, opal, pink, lilac and mauve diamonds. Start your love affair with the roses today; there are three Dior boutiques in the Cote d'Azure:
MONTE CARLO
Avenue des Beaux-Arts Monte-Carlo,
Monaco 98000
CANNES
38 Boulevard de la Croisette,
06400 Cannes
ST TROPEZ
13 rue François Sibilli
83990 St Tropez